Top 10 Marketing Automation Tools: Incorporating All-in-One and PPC Instruments
July 29, 2021 8 min. read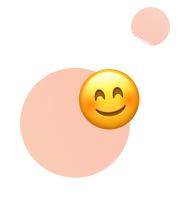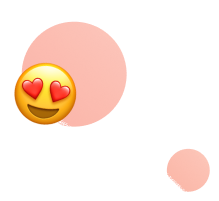 Got interested?
Get your first leads today and turn them into closed deals!
Earlier, we shared the top 15 automation tools for SMM, content generation, and email outreach. Here is the other bunch of worth-trying marketing automation software.
If you are still skeptical about delegating your daily tasks to AI, we have debunked the main myths about it to help you see all the beauty and comfort behind the automation algorithms.
Top 10 Automation Tools that Can Undertake Your Marketing Tasks
Now take a closer look at these remarkable marketing automation tools. They will help you switch to the tasks that require human creativity and your total commitment, leaving the robotic duties behind.
PPC Tools
A strong ad that motivates users to click on it is a game-changer. And just imagine how much one can change if an effective ad campaign would take you only minutes — with the tools below.
Signum.AI can do all the core PPC marketing tasks — from collecting targeted audiences to launching ad campaigns. The AI-powered tool analyzes ads of your competitors and delivers fantastic creatives in seconds. The GPT-3 model generates text while the platform algorithms match and incorporate images from its royalty-free stock.
Pricing: the price depends on volume. There is a demo available.
SpyFu promises to reveal the secret ingredient of your competitors' marketing success. The platform analyzes successful Google Ads, downloading the PPC keywords with all the statistics on them: price, the number of clicks, etc. Then the software compares your ads against those of your rivals and recommends purchasing the effective keywords you still don't use. Or, if you incorporate expensive but not successful words, SpyFu can detect them and prevent you from overspending.
Pricing: starts at $39/mo or $33/mo when billed annually. A 30-day trial version is available.
This platform is designed specifically for scaling Amazon ads — the first resource that users visit for buying nearly everything under the moon. So, Entourage analyzes the search requests that Amazon surfers input for finding similar products. And then you can embed them as keywords into your campaign. With this decent software, your marketing team can forget about spreadsheets and guessing. And let the optimizing algorithms increase your sales instantly.
Pricing: the tool is free — if you spend up to $999/mo on ads. A 14-day trial is available.
TenScores promises to increase conversions and deliver cheaper clicks from your Google Ads account. With its Quality Score analysis, the platform shows you the metrics that affect the ad performance. How weak the keywords are or how much you gain on good scores — TenScores give you these insights. In addition, all your ad campaigns are displayed in either Losers or Winners—tap to identify the most effective strategy.
Pricing: starts at $25/mo per one individual Google Ads account with unlimited spend. A 14-day trial version is available.
This platform is powered by AI to grow e-commerce businesses on Amazon and Walmart. And in addition to its AI-driven Flywheel Technology, it involves an experienced team to grow your business. After sharing your goals with Teikametrics, you delegate 24/7 optimization of your ad campaigns to the goal-based AI, monitored by professional account managers.
Pricing: starts at $59/mo + 3% of ad spend. A 30-day free trial is available.
All-in-One Tools
If your team needs to devote several marketing tasks to machines — here are its powerful all-in-one assistants to consider.
This tool assists with email marketing, lead management, messaging, live chat, and even landing pages with lead forms. Blog and site overlays help attract traffic, while personalized drip campaigns and engaging email broadcasts smoothly move the leads through the sales funnel. Jumplead organizes data and allows tracing leads' current activity. Live chats are another source of leads, and with this platform, you'll never miss a message from a prospect.
Pricing: starts at $49/mo for solo entrepreneurs.
Net-Results is worth incorporating to your digital marketing strategy. The platform offers drag-and-drop blocks for landing pages and decent dynamic content creation instruments. Set various trigger alerts and auto-responding, segment your audience, create personalized offers and launch automated outreach campaigns. And enjoy the comfort of the reporting dashboard with insightful analytics.
Pricing: starts at $960/mo and $800/mo when billed annually. A demo is available.
Many companies across the world trust this platform's automation of sales and marketing tasks. The pipeline visualization is one of the Ontraport features — it shows the leads that need your involvement immediately. As the platform accumulates a lot of information about your prospects, you can segment them and reach each lead with a personalized message. With its email Campaign Performance Mode, you can analyze comprehensive reports with the number of opens and clicks.
Pricing: starts at $79/mo. A 14-day trial is available.
This award-winning CRM software with its support, marketing, and sales functions is a treasure. It's also one of the most affordable instruments that stores thousands of contacts and allows sending highly relevant messages. You can successfully resolve customer issues and engage them with EngageBay's helpdesk and live chat software. The tool can also help in creating landing pages and generating leads. Broadcast, sequence and email template builder services are also included.
Pricing: a free version is available.
Getgist is a CRM instrument that has all the functions required for your online business. Interaction with your prospects and leads on a single platform offers plenty of benefits. Moreover, when your marketing and sales teams work in the same space, your customers benefit from it too. Your leads are qualified automatically, and email campaigns help you nurture and retain them. A real-time support tool provides your customers with perfect service.
Pricing: a free version is available with two support seats included. A personalized demo is available.
Wrapping Up
In 2021 it's obvious that any marketing task can and, honestly, should be automated. The only challenge is to check which tool fits your tasks and budget best. Our list includes various options, so test each platform and pick those worth investment.
---
More useful content on our social media: