Top 15 Tools to Make Sure You Follow the Rules of the Differential Privacy
December 20, 2021 5 min. read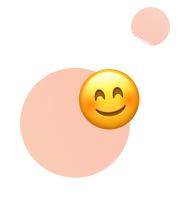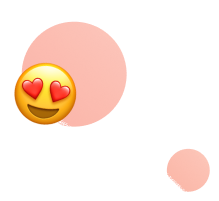 Got interested?
Get your first leads today and turn them into closed deals!
Anonymizing data isn't enough because your privacy can still be breached with additional information. But there is a solution — in differential privacy.
Including random noise in a dataset makes it imprecise but can hardly be done manually, especially when it's about making it compliant to multiple privacy regulations.
These 15 tools will help you meet data privacy laws being fully equipped.
Top 15 Instruments that Help You Master Differential Privacy

AngelLeads uses AI algorithms and methods of entity embeddings to identify your ideal leads in the differential privacy reality. This tool analyzes thousands of business accounts and allows you to reach them with your proposal without using their personal data. Artificial intelligence enhanced with a professional team of researchers makes AngelLeads an effective and data-privacy-compliant marketing tool.
Pricing: depends on volume. A demo is available.

This platform can be integrated into the most popular business apps: Zoom, Salesforce, DocuSign, Jira, Hubspot, Dropbox, and many others. It detects sensitive information across your digital infrastructure and delivers real-time updates of the live data map. So you can easily see flows between the apps and stay compliant with all existing privacy regulations without manual check.
Pricing: is available upon request. A demo is available.
With Osano, you'll forget about the risk of non-compliance as this AI-driven platform identifies private user private data on your in-house servers and cloud solutions. Osano continuously monitors all privacy laws and will pay fines from the Data Protection Authority if you get them while using this tool. Osano will help your apps and website stay compliant with the world's privacy laws in 42 languages.
Pricing: a free version is available. Plans for businesses start at $99.99/mo, and you can try them for free for 30 days.
This cloud-based tool from Gartner offers GRC (Governance Risk and Compliance) digital solutions to automate risk and compliance. SureCloud is offered to organizations together with services on risk advisory. This platform boasts accreditations from CREST, CHECK, and others, keeping up with the industry standards.
Pricing: is available upon request.
You can demonstrate your data privacy compliance after 48 hours after getting iCaaS on board. With its unique rating system, it'll be easy to prove to your potential customers that you cover every data privacy issue: from approaching data breaches to making the GDPR compliance your competitive advantage. Thus iCaaS software is a quick and straightforward way to a compliant business.
Pricing: starts at £32/mo, and you can book a demo.
This AI-powered platform can identify private data in every organizational system and take care of its privacy and security. The tool works perfectly in both structured and unstructured environments and automates data protection enabling global privacy compliance. And its real-time data maps will help to notice and immediately cure data risks.
Pricing: is available upon request. You can schedule a demo.
This software automates data privacy according to CCPA, GDPR, LGPD, and similar programs. Mandatly will help you avoid risks related to data privacy or recommend their optimized mitigation with your minimal assistance. And its valuable reports and decent dashboards help managers make data-driven decisions and visualize helpful information. Mandatly ensures cookie compliance and Data Subject Rights.
Pricing: is available upon request. You can schedule a demo.
With Kogni the regulatory compliance will be the least of your worries. Securing sensitive data and simplifying its management, this tool also offers advanced protection. Every time a policy violation happens within your environment, Kogni will notify you about this as it's equipped with smart alerts. This platform ensures compliance with GDPR, CCPA, PCI, HIPAA, SOC1, SOC2, FEPRA, ISO 27001, etc.
Pricing: is available upon request, and you can try it for free for 90 days.
Cookiebot checks if your website's online user tracking cookies are GDPR-compliant. This tool also monitors what data you collect and share with 3rd parties — for you to stay transparent and not to breach the California Consumer Privacy Act. With this platform, you'll build trust with your potential customers and remain compliant with current legislation.
Pricing: there's a free version available. Paid plans start at $10/mo with a 1-month free trial available.
This tool was created to analyze customer journeys on applications and websites, focusing on their data privacy. In contrast to similar tools that sell customers' sensitive information to third parties, Piwik PRO doesn't use clients' data in suspicious ways. While tracking conversion sources with 100% data privacy compliance, this tool allows companies to invest in the most effective channels.
Pricing: a free plan is available, but for premium support, you'll need to contact the sales representatives.
Approach your data privacy risk management with this unified solution. SAI360 is vital for creating a safe environment for sensitive information and complying with your business with current data privacy regulations. This tool covers various compliance-related aspects and has a convenient architecture. So, SAI360 will become your Governance, Risk, and Compliance (GRC) instrument that will effectively keep you away from threats.
Pricing: is available after a demo.
Collibra professionally manages privacy workflows and allows businesses to comply with data regulations in real-time. With this tool, your teams will be able to manage privacy policies in your company and proactively approach new regulations. Collibra embraces GDPR and CCPA concerning individuals' rights to know how their personal data will be used, so you'll gain more trust from your customers.
Pricing: can be requested during the demo.
The most reliable companies in the world use this effective solution and get support from industry experts. The platform efficiently manages ROPA (Regulatory of Property Agents), PIA (Privacy Impact Assessment)/DPIA (Data Protection Impact Assessment), and other data protection regulations. So, there's no more need for manual data securing through emails and spreadsheets — you can save time and keep your business compliant with obligatory regulations.
Pricing: you can request a demo and ask for a price.
Informatica offers top-notch control over data, helping your company comply with data privacy mandates. This cloud-based and AI-driven platform will suit hybrid and cloud infrastructures. And all advanced features are available with no or little coding required. One of Informatica's prominent features is its metadata-driven information management engine called CLAIRE — it automates data procession and governance.
Pricing: is available upon request, and you can try this software for free for 30 days.
Pro and Fides tools by Ethica offer an alternative approach to control over data privacy — right in the code. Set privacy rules complying with GDPR, CCPA, and LGPD data concepts in unique description language — Fideslang. It was developed for privacy engineering and allowed adding data definitions to suit particular businesses. Now data teams can benefit from a dedicated framework and setting privacy rights in all related systems.
Pricing: is available upon request.
---
More useful content on our social media: