Top 7 Video Marketing Tools to Boost Your Sales
October 6, 2021 5 min. read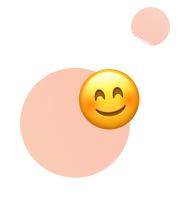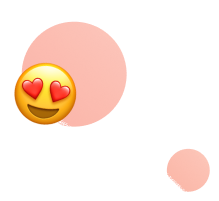 Got interested?
Get your first leads today and turn them into closed deals!
Since the advent of social media, images and other visual content have become an integral part of every marketing campaign. With users accustomed to consuming visual content, the need to produce high-quality posts is higher.
When you create compelling content with intriguing visuals on it, introducing your brand has never been easier. Since people are used to scrolling past social media feeds, they can quickly recognize an attractive post that urges them to stop for a few seconds. You can benefit from this situation by making posts that hook them from the very beginning.
Videos, for the most part, are attractive and eye-catching for social media users. With videos, they can absorb the information rather quickly compared to reading written copies.
Therefore, most marketers have now shifted from using the old textual content marketing to incorporating a video marketing strategy.
Video Marketing: Should You Care?
Video marketing is the practice of using video content to deliver a brand's message, promote new products or services, and address a solution to current problems. The perk of having a video marketing campaign is that users are already used to watching online videos on a daily basis, allowing you to spread out your promotional words much easier.
They have recognized popular marketing videos to help them get a second opinion before purchasing a product. Testimonial videos, for example, are used to consider using a new product that a user has little to no experience with the brand. What others say about the product and their experiences will influence viewers to finally buy the item.
Another video marketing example, let's say, video advertisements are great for introducing a brand to the public. Like the name suggests, video advertising aims to showcase products, brand's values, as well as their services using visual content formats to engage with viewers.
In short, internet users are more keen on consuming video content than any other content format. Using video marketing strategies will help you alleviate your business in the long run.
Seven Best Video Marketing Tools in 2021
Check out seven video marketing tools below to help you make the best marketing videos to convey your messages.
1. Renderforest
You can create engaging and captivating marketing videos with Renderforest. This DIY online video maker is a simple-to-use platform and free-to-use with an upgrade for those interested in using it for a long time. The interface is light and fresh, making this software great for beginners as well as professionals looking to create remarkable marketing videos with a tight budget.
With Renderforest, you can make your marketing videos without any additional cost, and there's no need to know about video editing software. Just use the intuitive editor, add motions with simple drag-and-drop motions, or select from 384 filters plus 12 audio tracks that match any mood or business type. You can also get feedback from colleagues before uploading your project.
2. Vyond
Vyond is a cloud-based video animation software that lets creators turn their ideas into professional animated videos. It features rich features, including customizable characters, over 5000 backgrounds, props, sound effects and music library, and a built-in editor. The free version allows you to upload up to three videos per month with no watermark on the platform.
For more advanced users, the paid subscription includes unlimited uploads if needed so they can use Vyond as a comprehensive tool for building business content from conceptual sketches to complete scripts designed around guiding viewers through interactive tutorials or engaging presentations. This platform puts anything imaginable into reality—opening up new possibilities in storytelling, which you have never seen before.
3. PowToon
PowToon provides animation software that is used for different purposes. Many marketers use PowToon to create informative and entertaining presentations and videos that explain complex subjects that are easy to understand for the audience. PowToon has all the tools you need: insert your text, images, and video clips, then animate them with effects such as movement and zooms.
PowToon offers an intuitive interface and unique features like co-authoring, so up to five people can work on one project at once or real-time collaboration. You'll also be able to efficiently produce high-quality marketing content, whether it's an animated presentation about your new product line or a marketing campaign video for YouTube.
4. Moovly
Moovly is cloud-based, delivering powerful video creation through a simple-to-use interface. The tool helps you build a website, create an animation, add flair to your blog post, as well as make entertaining marketing videos for your campaigns.
This platform allows beginners to create and edit videos with just one click. Moovly is marketers' secret video-making weapon when adding the final touches on their projects. You can add text, music, and other elements like animations and backgrounds before uploading videos right away onto social channels, like YouTube and Facebook, or send them directly as emails.
5. Crello
Crello allows you to quickly and easily produce videos that inform, explain features and typical use cases without the need for a video creation team.
You can create your first marketing videos in just three steps:
• Start with the animated templates.
• Upload any still images or content from your computer.
• Add captions where needed or choose from 15+ fonts styles.
Once you're ready, share your videos as an email-friendly link to the platform of your choice.
6. Wistia
Video is an integral component of marketing these days, and many marketers use Wistia to adjust their promotional videos and podcasts for their campaigns. Using this software is pretty easy as you can upload and convert your content by copying and pasting it from YouTube or Soundcloud.
Then you can pick a thumbnail image, select the options that work best for you, then publish. You don't even need all those extra video editing tools for making the content.
If you're looking for the best way to put your marketing videos out there? Whether it's a short promotional video or an interview series, Wistia does one simple thing that makes everything else possible: help it embed without being too weird about it. This means that all of your work can go "viral" with just three clicks.
7. InVideo
Professional videos are currently the hottest thing on social media, but creating them takes a lot of time and money. You can give your content marketing campaign an edge by investing in InVideo.
With just one click, you'll be able to create a professional-looking marketing video with custom optimizations for all major social media platforms.
InVideo has everything you need to create and publish marketing videos with custom content and branding on social media for free. You can benefit from this tool to improve your content before posting it to your social media handles.
Wrapping Up
Video marketing has been an essential strategy for generating leads and converting new customers. Videos are easy to understand, and it takes a shorter time to grasp the message from video content than a blog post. Therefore, most users prefer watching videos to reading articles when presented with both options.
Before handing over your content draft to a video production agency, you may want to create marketing videos on your own. These are the top seven lists of video marketing tools you should consider in 2021.
Author

Andre Oentoro is the founder of Breadnbeyond, an award-winning explainer video company. He helps businesses increase conversion rates, close more sales, and get positive ROI from explainer videos (in that order).
---
More useful content on our social media: