Top B2B Growth Hacks for SaaS Startup: 15 Tactics to Apply in 2021
May 10, 2021 10 min. read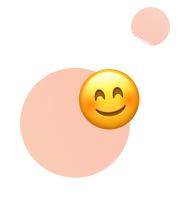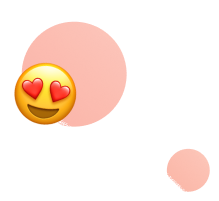 Got interested?
Get your first leads today and turn them into closed deals!
In the fast-paced, high competition reality of the digital marketplace, growing your SaaS startup is as challenging as it gets.
Well, we accept it 😉
Here are the top 15 growth hacks related to products, customers, content, websites, and social media, which B2B companies can use to scale their business and increase sales.
15 Growth Hacks for a B2B SaaS Startup
Products
1. Offer onboarding and 24/7 customer support
Make your product as easy to use as possible. Customers can admire your solution and be excited about its benefits, but this enthusiasm may vanish once they start using it.
Ensure ongoing support at each stage customers play around with your product — from onboarding to activating its features. Even advanced users familiar with your product face issues and may require assistance. So, prioritize their uninterrupted experience and ensure minimal frustration with your tools.
2. Create a nice demo video
A product demo is a great way to present your product, emphasize its unique features and advantages, and show your prospects how it works. It's also quite handy: rather than explaining everything yourself, you provide prospects with a colorful, neat but informative video with everything described. Moreover, requesting a demo is the first signal of the potential interest in your product, which can be trackable. And then, you can take further actions and keep converting your lead to a customer.
3. Serve multiple segments
Offering one product or a single package at a single fixed price allows you to stay focused, but it's also narrow-minded in terms of reaching wider audiences. In its turn, a product line (a group of related products) can attract more potential clients from various segments, say SMBs and enterprises. The same goes with multiple package options: your software will become more affordable for some audiences, which you'll eventually benefit from.
Customers
4. Ensure multi-channel engagement
Potential customers won't fall in love with your product immediately. Moreover, they are likely to forget about it in a few seconds after they had a look at your banner ad. You should engage. Everywhere. So ensure multiple touch points to capture your leads' attention and make them interested in you and your offer.
5. Listen to your leads and customers
Customer feedback helps you work on your strategy and improve the customer journey to ensure it leads to a successful deal.That's why knowing your strong and weak points is crucial. Launch online surveys, send follow ups asking for feedback, and call or invite your customer for a cup of coffee to discuss their experience face-to-face. So trace feedback from any channel, monitor insights and inputs of your community members to fine-tune your strategies, products, and offers.
6. Don't sell straight away
Act like a professional doctor who first examines a patient, diagnoses his problem, comments on it, and only then offers a solution. You should be an expert interested in helping your prospects rather than a cold sales robot striving to get money from them. Detect your leads' weak points and explain how your product can eliminate them. Provide value, demonstrate how the software operates, and be prepared to run pilots before you get revenue.
Content
7. Run an SEO-optimized blog
SEO blog posts help qualified inbound leads find your website easier, so make sure all of your copy is well-optimized. Research keywords related to your product and incorporate them into your content pieces.
However, SEO strategy is not about adding as many keywords as possible so that you rank higher in the search list. It's about optimizing pages with no harm for the sense and value of your posts. Remember that your blog has to always resonate with your audience's questions and queries, so make sure you write in a natural way.
8. Encourage guest posting
An outbound marketing strategy like guest posting works well in both directions. When you accept articles from other professional authors, you enrich your blog with fresh and useful content (if picked regularly). Also, authors often share such posts on their social pages which drives more traffic to your website. Contributing to other companies' blogs allows you to attract new audiences to your website.
9. Incorporate AI content generation tools
Your content should be engaging, valuable, well-written, and published regularly to ensure a stable inflow of leads. But creating catchy, data-driven posts, ad headlines, email copy and subjects, and supporting data requires inspiration and resources. Not to run out of any, delegate content creation to artificial intelligence. It takes seconds for AI Content Generation tools to generate high-converting copy of any type and come up with ideas for the next blog post.
Website
10. Create catchy design
When potential customers land on your web page, their first impression heavily relies on visual features. Well-picked brand colors, aesthetic fonts, attractive and customized graphics, and optimized layout can resonate with customers and increase their loyalty. For your visitors, the design of your website may reflect your professionalism. Sounds unfair, huh?
So don't save on remarkable, innovative, and fresh web design that will set your brand apart. A website is your online image, and you should make it look excellent.
11. Think of the navigation
Even when your landing page boasts stunning visual design, the navigation will make it work or fail in a couple of seconds. Like in an actual store, your online visitor will come in and look around. If there is a mess and they have no clue where to go, they will be lost and may even leave (or get angry). In the same way, after skimming the page, the prospect will either find the section and the info they need, or click the red X.
Make sure the page is intuitive, optimized, and leading your potential clients where they expect to go.
12. Make contact forms and CTA buttons visible
Don't make users guess how they can leave their contact details to hear back from you. If they don't find the contact form within seconds (usually, on the footer of the main screen), the majority will leave. The same goes for CTA buttons: if the button does not stand out or the required action is unclear, sorry — you lost a lead. Make sure you place buttons the right way, and your contact form is not hard to find.
Social Media
13. Be active
Having an account on LinkedIn, Twitter or Scribd won't generate much traffic if you show up there once every few months. Even if your posts are engaging and valuable, they need to be regular. Consistency supports a successful brand image, makes people sure you're operating, and makes you appear in search engines more often (again, if SEO is sorted).
However, frequent posting is only one part of the task. You need to be active in related communities and groups to spread the content, signpost your target audience to your SaaS product, boost networking, and share expertise. Subscribe to rockstars in your industry and interact: like their content, repost, and comment to start a discussion and attract attention.
14. Build a global community
Check Facebook or LinkedIn groups you're following. Now, ask yourself why you do it. Probably, you enjoy being involved in this community or find the content useful?
When do you want to share an insight in one of these groups? Probably, when you know that other participants are interested. Also, if you sometimes ask for advice — this is because you're sure that like-minded groupmates will genuinely want to help you.
And now, try to build a supportive professional community yourself. A group where participants feel free to talk and share insights and experiences. Initiate discussions with catchy and valuable content and create the atmosphere that motivates followers to contribute and stay active.
15. Run ad campaigns
Digital ad campaigns are a vital marketing tool for any B2B startup. Well-targeted, relevant, personalized, and catchy ads may bring you hundreds of leads over and over again. Use AI-driven tools to collect highly-relevant audiences, enrich your campaigns with fresh buyer intent data for better targeting, and craft engaging and high-converting creatives.
Use these 15 tips to elevate the productivity of your marketing and sales teams, scale your B2B SaaS startup, and grow your revenue.
Lots of luck!
---
More useful content on our social media: