Identify buyer intents of your past users and potential clients
30-day free trial
Cancel anytime
Solution
How it works
1. Share your prospect list with us
Upload a list of your current or potential customers from your CRM system whom you wish to contact.
2. Choose triggers you are interested in
Decide which events happening to your prospects you want to track: job changes, title changes, location changes, attracting new rounds, moving decision-makers, changing web traffic, and much more.
3. Receive intent signals
Stay up-to-date and monitor the events happening with your prospects that are relevant to you.

Get notifications delivered to your personal account or email at a specified frequency.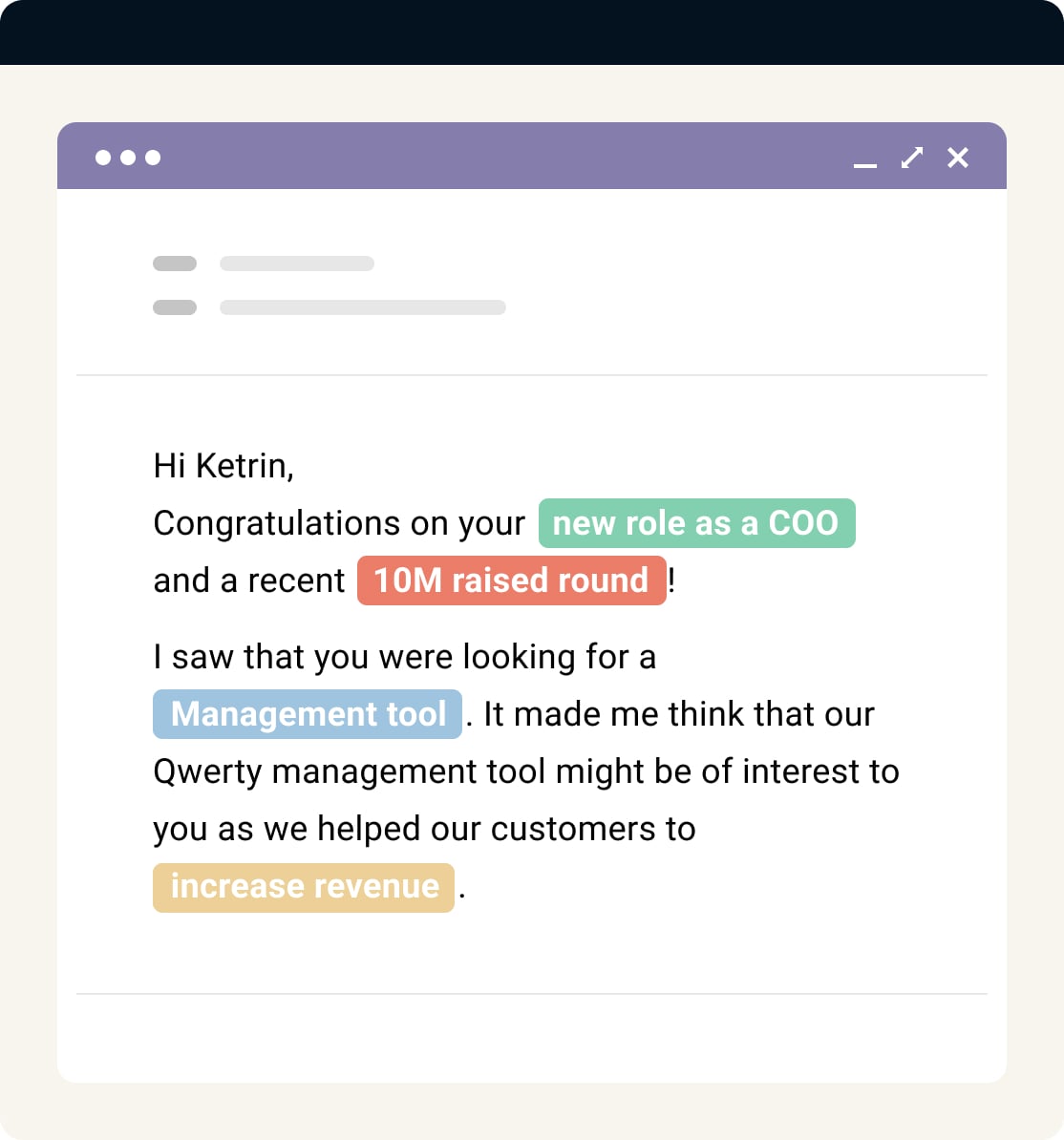 4. Automate your personalized outreach
Personalize your campaign and increase sales by connecting your outreach tool to our platform and running pre-made sequences every time we catch a new event.
Here's what our
customers say
"Signum.ai has created a great solution that we use to find new investors for our fund and send them hyper-personalized offers. As a result, we have fueled our pipeline with over 270+ high-quality leads in a few months."
-Serge Milman

Managing Partner at Starta Ventures

"The team has scrutinized our case and collected the relevant number of leads we had agreed on."
-Alex Kondrashtina

Chief Digital & Innovation Officer
208 user rating
165 user rating
180 user rating
93 user rating
Subscribe to our newsletter
to be the first to know about
new articles and updates