10 Must-Have Elements for B2B SaaS Startup's Website
March 11, 2021 8 min. read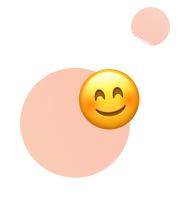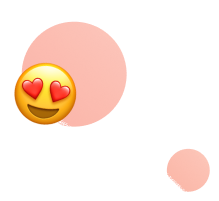 Got interested?
Get your first leads today and turn them into closed deals!
What does any B2B SaaS company need (well, pretty much every single *sane* company)? A high-quality and high-converting website. Designing such a site might be challenging, though.
Entrepreneurs should think through all the tiny details to make their website efficient and have a piece of the market pie.
We'll list the most pivotal elements that will let your B2B SaaS startup website not only impress users, but convert them into leads.
Ready? 🙂
Top 10 Essential Elements of a B2B SaaS Startup Website
1. The comprehensive and explicit ultimate list of services
Trivial? Apparently, not. Go to a few random websites of B2B SaaS startups — half of them don't provide an ultimate list of their products and services. Some do mention them in the pieces of plain text (what if I won't read?!), others list them on the main page and don't create separate pages for them.
If users jumped on your website, they expect to find what they want to. Listing the services in a clear way is a must, both in the landing page (briefly) and on the separate pages for each of the services.
2. Easy-to-Find Contact Form
Imagine, users got interested in your offer and want to contact you and find out more. Give them such an opportunity! This is why a contact form should be placed on the homepage, usually in the footer. Alternatively, you can place a couple of buttons that will open the contact form if anyone clicks.
Remember: If users can't find your contact info quickly, they won't waste their time and will leave. Don't decrease conversions— invite your potential clients for a chat. 🙂
3. Buttons With Straightforward CTAs
Once someone goes to your website, you become their guide. Take their arm, show them around, and lead them to the final point of this walk — clicking the button.
A contagious and optimized CTA button is obligatory for any B2B SaaS startup website. Moreover, it should be well-placed and well-designed. Take into account:
• the size of the button: it shouldn't be too small or too big;
• the color: not too pale, and in some cases not too annoying like neon or toxic; maintain the balance;
• the color of the text: it should be readable.
4. Testimonials
What's best evidence of the great job you do? Customers' reviews. That's why testimonials are the other must-have feature of any B2B SaaS startup website. Pick the most explicit ones and place them right on the homepage — this is the sure way to build trust of your company with your website users.
Don't forget to mention the positions of the authors and the companies they work at. It seems like people look at the reviewers first, and then look through the review itself.
Also, don't expect customers to provide testimonials for you. Ask them to do it. And if you haven't completed any project so far — ask acquaintances you worked with to say a few nice words about you and how responsible you are. 🙂 So, just be creative and play around this element.
5. B2B Case Studies
Apart from testimonials, there is one more way to prove your great performance and emphasize how you sort out the issues clients come to you with. These are the case studies.
Describe the tasks and projects you have been working on, the results you achieved, etc. Try to pick various projects to illustrate the full range of tasks you can take on and nail.
6. Links to Social Media
Why mention the links to your social media account? First, to prove that your B2B SaaS startup is present everywhere (people tend to doubt the no-names). Second, to give the users an alternative way of reaching out to you — they may wanna communicate with your sales manager on Facebook. Third, social media provides an opportunity to explore the info on your company, have a look at how you're communicating with users in comments, read the reviews, etc.
Thus, try to cover the social media most popular among your target audience, manage the accounts effectively, and, surely, provide website visitors with the relevant links.
7. "About US" Section & Team Members
Users want to learn more about your B2B SaaS startup before starting a relationship. So, you can't be without the "About us" section. It's essential for establishing a trustworthy image, telling your story and your mission that resonates with potential clients. This is also a chance to show who is standing behind the company. People want to communicate with people, not legal entities.
Apart from telling people about you as a united team, show them the photos of your teammates, especially top-management (CEO, CTO, Head of BizDev, etc.). This is how you can get closer to your potential customers and show who they will be communicating with and who is in charge of the product and services provided.
Don't hide your dream team. 🙂
8. Partners
Guess what 100% catches the attention of users when they scroll the homepage of B2B SaaS websites? Logos. These little icons prove that people trust you, that you're not an outside but a part of the network. Especially if you have large corporations among your partners. So, adding logos and company names is a must.
9. Terms & Conditions and Other Legal Documents
Any high-quality B2B SaaS startup should explain data policy and terms and conditions. Take it seriously: it's better to set the rules at the very beginning instead of spending thousands of dollars to settle disputes with your clients in the future.
10. Blog
Surprised? Yes, the company's blog does matter. By publishing high-quality articles, you're likely to discover an additional source of leads. Useful blog posts filled with insights, guidelines, and tips can help you turn an ordinary reader into a loyal customer.
Of course, you should also keep SEO in mind. Make sure blog posts are well-optimized if you want to climb to the top of Google search results.
To sum up
High-quality, high-converting, and easy-to-navigate website is a must for B2B SaaS startups. Make sure you input all the elements mentioned above and you will hit the jackpot in the future.
Now, go and polish your website 😉
Good luck!
---
More useful content on our social media: