10 Social Media Platforms You Must Be Present On to Evolve Your B2B Startup
March 22, 2021 10 min. read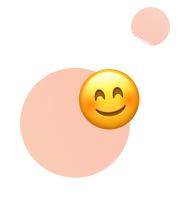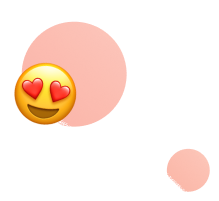 Got interested?
Get your first leads today and turn them into closed deals!
Whether you're 100% sure social media should be a part of your B2B marketing mix or still wondering what platforms are the right fit for your business, you came to the right place!
Today we're going to guide you through top social media platforms and how each of them can leverage your business. Are you ready? Get on board!
To be or not to be on LinkedIn is not much of a question now, is it? The key to LinkedIn's extreme popularity for B2B startups is simple — it is geared to connect business professionals.
Post company and product updates with links to your website from a company account, share those posts on your personal account, react to other posts to trigger reactions, and kick start conversations with those who don't follow you yet. A business page will establish your business credibility and your personal page — your expert credibility.
With LinkedIn, you will always be up to date with the industry trends, get insights about buyer personas and even recruit talent.
Twitter has proved to be a place where users look for and share professional content. But what type of content works best on Twitter?
Exclusive insights, statistics, product updates, value statements, infographics, and links to your blog posts are what you should be sharing on Twitter.
Twitter is about short messages and visuals. This is great because you don't need to spend a lot of time creating long-read posts. But it can be challenging as well. To get noticed, your text lines should really stand out from the crowd. Don't worry. Tools like AI Content Generation by Signum.ai will help you create catchy headlines in seconds!
To position yourself as an expert, share your own and other brand stories. And don't forget about hashtags, as they are a powerful way to be found.
Check out how Adobe uses pictures and videos to attract attention to its tweets or how Upwork manages to fit hyper-informative and valuable content into its tweets!
If a third of the planet is on Facebook; our bet is that your decision makers are there too. And the fact that it is not exclusively a platform for businesses can benefit you! Wondering how?
Most importantly, Facebook is one of the best social media platforms to build a community because your target audience is likely already using Facebook for their personal purposes and can quickly and easily join and start engaging.
To bring new customers and increase revenue, your Facebook community should really add value to users — answer their questions, provide exclusive content, or connect them with other like-minded professionals.
On top of that, people use Facebook for personal purposes, allowing you to understand your prospects better and build your conversations without corporate fanfare.
To get some inspiration, look at how Canva is engaging with its fans on Facebook.
If Twitter and Facebook are more about increasing brand awareness and sharing expertise, YouTube is a great way to present your products.
It doesn't mean that you need to pitch straight away, though. Better focus on educational and product feature videos and clearly state your product value proposition. In other words, discover what problems your future clients have and what solutions your company can offer.
Trying to get more leads? Don't forget about your current customers. Keep in touch with them by posting how-to videos and tutorials.
Want some inspiration? Look at how Miro manages to promote its products to prospects and educate current users.
Do you still think Instagram is only suitable for B2C? You might be correct, but only if you want to hide the human side of your business! Just a quick reminder — even though we sell to businesses, a decision maker is a real person.
So it's time to humanize your brand by introducing people who stand behind it. With Instagram, you can do it almost effortlessly, thanks to visual content.
How can that benefit you as a business? Well, it's easy! If your employees are excited about the products they make and are the nicest people, don't you think it can become a reason to look forward to cooperating with you?
To get a better idea, look at how MailChimp and Slack are doing this.
Feeling quite well-packed with platforms for posting engaging content and still confused about what to do with more technical long-reads? Don't be!
The good news is that there is a place to share your e-books and presentations — Scribd, formerly known as Slideshare.
Exchange knowledge with professionals from your industry, show expertise, and get noticed by decision-makers looking for solutions!
By the way, posting your content on Scribd improves your SEO. Use very specific keyword phrases that are more likely to be used by highly motivated-to-buy audiences. Worth the bonus, don't you think?
If you're looking for another way to strengthen your brand identity and drive traffic to your website, try Pinterest.
Think about your buyer personas' interests and problems, and how they are relevant to your business and can be presented visually. Infographics, quotes, tips, or statistics can be easily put into visuals.
Create a consistent look and feel across all pins so that your brand will be easily recognized. Don't forget to optimize images for the platform as they have specific requirements.
IBM, for example, posts inspiring employee's quotes, industry infographics, and even cooking recipes created by IBM's AI. Check it out here!
Quora is a social media platform where people can post questions, seeking answers from top industry leaders. It is one of the few platforms where prospects, not businesses, start a conversation. And if they are looking for solutions, why not give them those?
Answer niche-specific questions, offer free expert advice, build brand awareness, and establish yourself as an expert. Remember, you are there not to pitch your products but to solve users' problems and pain points.
Take even more advantage from the platform by adding links to your blog posts relevant to the topic. But be careful — Quora has a strict link adding policy.
Look how Jason Lemkin, SaaStr founder, interacts with users on Quora. If you're feeling you can share your expertise too, it's definitely a place for you to be!
Another platform that can help you organically establish yourself as an industry expert and reach your target audience is Reddit.
In a nutshell, Reddit is a social sharing website where you can post links, texts, and pictures that users vote on. The structure is very similar to a forum or a message board.
Choose a subreddit relevant to your industry, engage in quality conversations with your potential customers, share valuable content, post relevant links that can help readers with their pain points, or even start your own branded subreddit.
You didn't expect this one, did you? Believe it or not, TikTok is taking over and might repeat the story of Instagram, which first wasn't considered much of a B2B tool but proved to be one later. Not to be left behind, let's take a closer look at TikTok.
TikTok focuses on short video clips and is designed to be used on mobile devices. Together with its relatively young (for B2B) audience, these features are considered the main arguments against it.
On the flip side, this might well be a key benefit, don't you think? With little competition, the chances to stand out and go viral are big. And maybe even grow an audience of future customers!
But be aware, no one is expecting to be invited to a webinar on TikTok and, or in fact, wants to. Maybe it's a new way to humanize your business or motivate and educate? Anyways, be creative and fun with your content, and who knows, perhaps you'll make a breakthrough!
Wrapping Up
Don't spread yourself across too many social media platforms, as they all require a lot of time and energy.
Take some time to research each platform to understand if your target audience is present there. Only this way can you find platforms that are worth it.
---
More useful content on our social media: