8 Useful Instruments for Building a Go-to-Market Strategy in Web3
September 2, 2022 10 min. read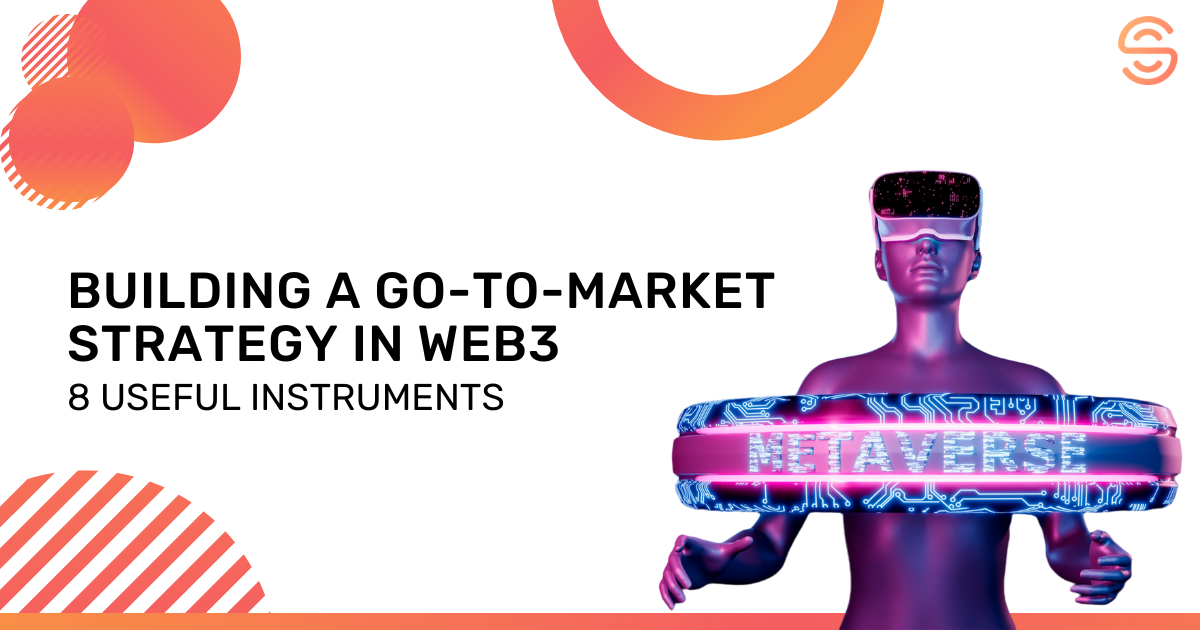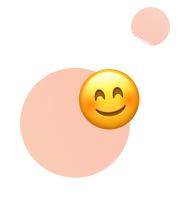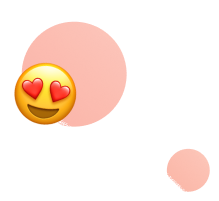 Got interested?
Get your first leads today and turn them into closed deals!
As part of the web evolution, we are witnessing the rise of Web3, a decentralized internet with decentralized applications (dApps). Since here, information is decentralized and basically, nobody has control over your data, it is becoming more complicated for marketers to find and reach out to new prospects and deliver their message to them.
The market is adjusting to the new reality and new projects, which try to solve the issue, are regularly popping up. This blog post provides you with a selection of leading instruments and platforms that combine the understanding of Web3 and Web2 professionalism to help you develop a better go-to-market campaign in Web3.
Signum.AI
Initially born as a Web2 go-to-market tool, Signum.AI has come quite the journey, before embracing the promising and challenging world of Web3. The team behind it develops AI-powered solutions that help today's growth experts get insights into the behavior of their prospects, build personalized communications, and run efficient campaigns fitting the Web3 reality.
The instrument aggregates intent data to enable better sales and marketing decisions, find new prospects using its listening tool that tracks buying signals 24/7, enrich your prospects, and target those prospects that use your competitor's product.
Signum.AI offers a 7-day free trial, during which you can delegate cold outreach to the project to see how it accelerates your sales.
On top of that, the project offers a monthly emerging Web3 trends newsletter that dives deeper into popular non-fungible token (NFT) collections, memes, and rising markets and products. It helps marketers come up with new ideas, spot great deals to invest in, and find a unique approach to promote their ideas. The report also features trending Web2 projects and markets so that you don't lose the connection to the good old Web2 reality.
Signum.AI has been recognized by industry leaders, including crypto exchange Binance, game developers-focused tech company Beamable, data project Soax.com, and engineering services firm Olympus Control, to say the least.
Messari
Backed by leading venture capital and trading firms like Blockchain Capital, Coinbase Ventures, and Galaxy Digital, among many others, Messari builds data tools in the blockchain and cryptocurrency space to help customers make informed decisions. Its platform provides users with charts, watchlists, fundraising data, an assets screener, research, including into Web3 and decentralized finance (DeFi), and intel.
The screening and charting tools for crypto assets allow users to build asset comparisons and get access to time series metrics. Exploring a library of screeners, you can get a broader picture of crypto funds portfolio, asset classification, exchange listings, or ROI analysis.
The Messari Enterprise plan offers all the features of the Pro plan plus tracking major events, changes, and protocol decisions. The company's daily newsletter contains research takeaways from its analysts and top crypto news.
The project also offers a 7-day free trial, following which you can decide whether you need a Pro subscription priced at $29.99 per month or Enterprise plan priced at $1,000 per month, which promise to provide you with hidden market opportunities.
DappRadar
On DappRadar, a well-known platform in the Web3 industry, you can find information and insights about all decentralized applications in the market. Probably, this platform covers the widest selection of dApps, NFTs, and DeFi projects.
The site allows you to check out top NFT collections, trending dApps, tokens, DeFi projects, blockchain games, and airdrops. You also can track, analyze, and manage your wallets and access an in-depth dApp industry overview. While it may sound a bit hectic, the platform is organized in a way you will surely not get lost.
Apart from rankings, DappRadar's blog delves into the industry's latest developments and offers users explained articles, while the reports section provides detailed insights into certain projects and industry overviews. To calculate data, DappRadar uses analytics services such as CryptoCompare, CoinGecko, and Marketcap.one.
DappRadar sends out a Week in Review newsletter letting users get the latest trends directly to their inbox. The service has been recognized by news outlets like Bloomberg, Coindesk, Cointelegraph, The Economist, VentureBeat, and others.
DeepDAO
As it fairly comes from its name, DeepDAO is all about decentralized autonomous organizations (DAOs), communities with no centralized authority that have become super-popular, over the past year. The service lists thousands of DAOs, millions of governance token holders and active voters, and proposal creators.
By using this platform, you can find the most involved participants in the DAO ecosystem. Exploring DeepDAO may help when you need to decide whom you should distribute your tokens to, find the most active members, and create your access and governance NFTs.
The portal provides users with DAO health metrics, which provide insight into the current DAO state, similar organizations analysis, and predictions. For that, the project uses both rule-based queries and machine-learning algorithms.
DeepDAO offers customers four subscription plans such as a Starter, Pro, White Lists, and a custom one. The Starter is priced at $25 per month, while the Pro and White Lists would cost you $450 per month and $3,000 per month respectively.
DeFi Pulse
DeFi Pulse was launched in September 2020 and is supported by Scalara, which develops investable indices in crypto aimed at diversified exposure and automated strategies.
On DeFi Pulse, users can find the latest analytics and rankings of DeFi protocols. Like the aforementioned projects, DeFi Pulse tracks digital assets' performance across the market taking into account the total value locked into the smart contracts of leading DeFi apps and protocols.
For those new to the crypto industry, the project's blog offers a deep dive into Ethereum (ETH) scaling solutions where it explains things like off-chain and on-chain scaling, rollups, sidechains, and state channels, and elaborates on the future of Ethereum scaling.
Users can subscribe to three different newsletters. They would provide them with information such as weekly trends on yield farming opportunities, top stories in the DeFi sector, updates on the Polygon DeFi ecosystem, Polkadot development, crowdloans, and Kusama DeFi ecosystem, including parachain auctions.
Egamers.IO
The project rolled out in 2018 is aimed at educating the next generation of gamers and fostering blockchain games development on a global scale. Egamers.IO has a large community of contributors who has helped it with guidance, information, and content.
On the site, users can enjoy rankings, such as a Top Blockchain Games List and Vulcan Forged Games List, dApps ranked list, reviews, news, interviews, and presales data. At this point, the project is working on a new Blockchain Games List that is supposed to provide detailed information and analytics on leading blockchain game projects in the industry.
Moreover, Egamers.IO offers users to join a so-called gaming guild set to empower its members through play-to-earn games and participate in real in-game economies. The guild invests in emerging NFT games and offers various scholarship opportunities. It could be a great sneak-peek opportunity to explore or experience a game before it is officially released or before making any investment decisions.
Web3.career
Career sites have always been a great way to see where the industry is heading and even a source of news leads, as both startups and tech giants post job ads, thus, unintentionally revealing their development plans.
Web3.career provides users with job postings from the world's leading Web3 and tech companies, but also with statistics on developer and non-tech salaries, a list of internships for developers, non-tech professionals, and designers. At the time of writing, the platform listed a staggering 24,133 jobs in Web3 at 3,171 Web3 projects!
The site also provides you with rankings of top Web3 cities around the world. Users can find a "What is Web3" guide, listen to a themed podcast, and subscribe to a newsletter featuring new Web3 jobs so they are always caught up.
LinkedIn
We live and work in an interconnected world and the Web3 revolution is about to make individuals and businesses get even more stirred up together. Under such circumstances, building a successful company, without constantly being in touch with your customers, partners, and, of course, competitors, becomes worse than impossible — it becomes unproductive.
That is why you probably shouldn't underestimate the raw and unstoppable power of word of mouth. Being in constant contact with the community makes you more aware of the current issues, practices, and approaches in the industry, get relevant knowledge and, thus, faster identify an opportunity.
Some would say that talent networks like LinkedIn "are so Web2" but successful business development requires reaching out to potential prospects where it is more convenient for them. And here, some LinkedIn features like Sales Navigator might be extremely useful when it comes to discovering your leads organically.
Professional networking is a backbone of a successful business and provides a legit shortcut to exclusive information, valuable and unbiased feedback, and, eventually, new profitable deals. 35% of respondents surveyed by LinkedIn claimed that a casual in-mail conversation had led to a new business opportunity. Not bad for small talk, huh?
It's important to keep in mind that the Web3 revolution does not mean the elimination of old marketing channels and experiences. Rather, it expands and transforms the possibilities of Web2 and lets you implement new approaches and discover ways that work. In Web3, go-to-market strategies often rely on platform distribution, referrals, airdrops, partnerships with communities, and many other things. The aforementioned projects provide marketers with complex and sophisticated tools for engaging prospects and analysis.