B2B Lead Generation: 15 Tools to Try Out in 2021
March 25, 2021 8 min. read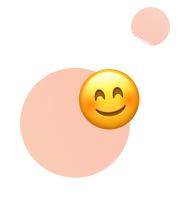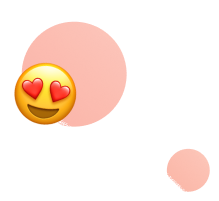 Got interested?
Get your first leads today and turn them into closed deals!
B2B lead generation is a challenge. Full stop. However, we should all deal with it, right?
To ensure the continuous inflow of B2B leads, boost sales, scale up, and not burn out, one should automate.
Fortunately, there are hundreds of tools that can help you automate B2B lead generation at each stage: from prospect list building to improving landing page conversion rates.
We at Signum.ai decided to prevent you from blowing your head off and selected random tools worth testing.
Here are a bunch of tools that companies may try out in 2021.
15 Tools to Boost B2B Lead Generation in 2021
We'll roughly categorize the solutions listed to keep them organized. Most of them, though, have a wider functionality, so explore the websites in detail.
Ok-ok, we won't drag it out any longer. Enjoy! 🙂
Lead Generation & Contact List Building
Leadfeeder provides detailed information about companies using your webpage. This website visitor tracking software lets you discover who visited your website, why, and what was the source of traffic. Don't miss any users who showed even a bit of interest.
Pricing: 14-day free trial, paid plans from €63/mo.
2. LeadMachine by Signum.ai – Get the Best Leads
Lead searches take too much time, but Signum.ai makes this process faster and easier. AI-powered LeadMachine monitors 1.5B+ sources and 200 company profiles and builds ultimate lists of highly relevant B2B prospects with detailed contact data.
Pricing: free demo available; the price varies depending on a client's needs.
3. Linkedhelper – Grow Your B2B Network
How can you increase the number of your target connections on LinkedIn? How can you increase the growth of your LinkedIn network? LinkedHelper can assist you in boosting LinkedIn lead generation and reaching out to the leads you collect.
Pricing: there is a "one account, one license" rule, but a free trial is available; paid licenses start at $8.25 per month.
4. Sumo – Capture Emails and Boost B2B Lead Generation
We won't stop repeating: your contact form is essential. Make your potential customers leave an email. Sumo allows you to implement numerous variations of popup email collection fields, share tools, and use smart bars.
Pricing: the basic plan is free, with paid plans from $39/mo.
Email Outreach and Marketing Tools
5. Reply.io – Build a Killer Email Marketing Strategy
Got the verified emails of your target businesses? Cool then! Use these emails to run an effective outreach campaign. Reply.io can assist you with that and provide comprehensive statistics so that you can analyze your progress or prevent further mistakes.
Pricing: paid plans start at €50/mo for one user, and limited business email searches are free of charge.
6. Woodpecker.co – Multitouch Business Conversations
This tool helps you automate B2B outreach campaigns and ensure excellent email deliverability. Advanced algorithms, relevancy, rapidness, personalization, uniqueness. Everything that we all love.
Pricing: free trial, paid plans from $48/mo.
Websites & Landing Pages
7. Unbounce – Create a Tip-Top Landing Page to Increase Your B2B Sales
A professional landing page is a foundation of an effective inbound lead generation strategy. Unbounce can make your B2B product shine with a well-optimized and perfectly designed website that will boost more conversion.
Pricing: two week free trial, paid plans from $72/mo.
8. Instapage – Where Conversions Happen
Website traffic doesn't convert? Instapage may help you out. This tool creates simple, intuitive, and mobile-optimized landing pages so that you can make your site even better with useful heatmaps, multivariate testing, and other features.
Pricing: 14-day free trial, paid plans from $149/mo.
Customer Communication Management
9. Intercom – Invite Your Customers for a Chat
Customers visiting your website are precious. Either they're just strangers that came across you or users genuinely interested in your product. Just do not miss them. Intercom helps you build relationships with your customers via chatbots, product tours, and other eye-catching features.
Pricing: basic features start at $59/mo, but there are also free trial versions.
10. Mobilemonkey – Simplify Customer Communication
Multichannel communication is essential, but phone, email, chats, messengers, SMS… It cannot be easy to manage all these tools to stay connected with your clients. Mobilemonkey, a chatbot platform for B2B lead generation and customer support, addresses the issue perfectly, and simplifies customer communication.
Pricing: free edition for instant messaging and some paid features from $22/mo.
"Control Centers" & All-in-One Tools
11. Keap – Make Every Client Special
A nice tool to combine CRM & marketing. Keap helps to both collect customer data through the landing pages, manage it via CRM, and send personalized emails & messages to make leads feel special.
Pricing: paid plans starting at $56 per month.
12. Hootsuite – Manage Your Daily Social Media Routine
Improving B2B lead generation requires you to build a social media presence. This ultimate software allows you to manage and automate your social media activity, track its performance and get new insights.
Pricing: free 30-day trial, paid plans from $19/mo.
This service can automate data collecting, social activity, and pretty much every single action you're going to take on the web. With Phantombuster you can build automated workflows and cut down the time spent on lead generation.
Pricing: two week free trial, limited version free of charge, and paid plans from $30/mo.
Customer Experience
Understanding your customers' needs is the cornerstone of your success. Qualaroo suggests that you ask your prospects what they think. Build surveys to get product feedback, figure out users' impressions, and learn their experience with your service or the reasons they refuse to.
Pricing: paid plans from $160/mo.
15. Hotjar – Unique User Experience Data
It seems that you are already tired of the endless numbers. With Hotjar, you can get information on how your leads use your service via exclusive visualization and heatmaps. So bright, so easy, so useful.
Pricing: free versions are available but paid plans start at €99 per month.
Pick a few tools or try out all of them and improve your inbound and outbound B2B lead generation strategies.
Good luck! 🙂
---
More useful content on our social media: