Best Cannabis Marketing Tools: Top 15 Solutions for Your Business
May 4, 2021 14 min. read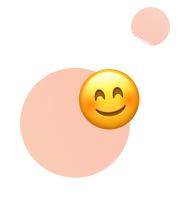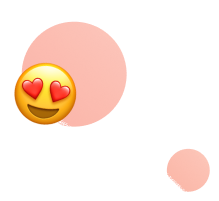 Got interested?
Get your first leads today and turn them into closed deals!
In 2021, the cannabis market thrives: US states keep legalizing recreational and medical marijuana, and demand plunges with lightning speed. As a result, competition is extremely high, and one can't cope with it without using advanced cannabis marketing tools. Moreover, marijuana still has an illegal federal status, and building a legit marijuana marketing strategy can be quite tricky with all those limitations in mind.
We have picked some of the most proven and just generally the best cannabis marketing tools to grow your cannabis business.
Ready to start? Let's go!
Top 15 Marketing Tools for Cannabis Businesses
All-in-One Digital Platforms
Whether you're running ad and outreach campaigns, generating content, using CRM features, managing social media activities, or getting advanced statistics, these tools are suitable for those who want to have most of what they need to do in one place, and get an ultimate solution for cannabis marketing.
Using this marketing and sales platform is the first among the best marketing tools for cannabis businesses, because it allows you go though the whole stage of the demand generation process and effectively promote your brand online. In particular, users can:
• Collect highly relevant target accounts for PPC campaigns and ensure the AI-driven targeting;
• Use an AI Content generation tool to write marketing and sales copy: create descriptions of cannabis products, pieces of text for a landing page, and any other marketing copy you need to promote your business;
• Run outreach and ad campaigns in a few clicks.
This tool can be used for both inbound and outbound lead generation: appealing headlines for blog articles will organically attract inbound leads, while highly personalized subject lines for outreach emails will boost outbound sales. Sounds like a decent cannabis marketing tool, huh? So it is.
Pricing: available upon request. You can book a demo on the website.
For someone owning a cannabis brand or dispensary, this CRM will be a perfect tool to grow revenue. Companies have used Sprout for years, and many of them have switched to this solution because it offers plenty of opportunities for mobile communication (hello, era of smartphone users!). With this functionality, consumers can always be reached in a timely way.
Pricing: available upon request. A free demo is offered.
This platform created by Blackbird was developed to help CBD dispensaries retain marijuana-consuming clients. Baker allows the whole range of services from launching targeted SMS campaigns and managing customers' databases to online ordering and marijuana delivery at home. In addition, Baker provides exceptional training to engage users with its marketing tool for cannabis business. So, both teams and customers will appreciate the service!
Pricing: available upon request. A free demo is offered.
This tool boasts the integration with METRC –– one of the cannabis regulatory systems. This means that your CBD activity will automatically comply with US legal requirements. Keep inventory, ordering, and selling processes under control and get instant reports for prompt decisions. Apex Trading's CRM allows you to monitor marijuana pricing trends, calculate commissions, visualize what edibles, vaporizers, drinkables, concentrates, and other products were sold, and see who paid for them.
Pricing: available upon request. A free demo is offered.
This is a cannabis marketplace that provides access to its community and CRM tools for a membership fee. It helps to spend less time and money on administrative tasks while running your marijuana business. The Leaf Link dashboards are straightforward and easy-to-navigate, and the order processing instruments and reporting tools are easy to use. Communicate within the team and engage prospects easily on this marijuana-friendly platform. Indeed, it's one of the coolest cannabis marketing tools we've come across.
Pricing: available upon request. A free demo is offered.
Ad Platforms & Networks
After Google and Facebook banned marijuana ads and erased cannabis-promoting accounts, CBD brands have been looking for other ways to reach their audience. In response to this problem, digital ad networks launched. Now, they offer to place marijuana ads on cannabis-friendly websites, bypassing the limitations of the tech giants.
Sounds like one of the best cannabis marketing tools you can think of, doesn't it?
Weedmaps is an online platform with an extensive infrastructure for marijuana consumers. A lot of customers use this resource to find local marijuana dispensaries and brand listings, place online orders, and arrange their delivery. For new and small CBD dispensaries, joining Weedmaps is getting a decent marketing tool for their cannabis business and making a statement with no risk of breaking the law. Users can enjoy operations that are in full compliance with the industry legal regulations.
Weedmaps also continuously attracts inbound leads by offering a lot of trustworthy content that educates its readers on various cannabis-related topics. The platform boasts a significant online community that rates and reviews local dispensaries. Thus, providing excellent service and high-quality CBD products on Weedmaps is a great way to advertise.
Pricing: not mentioned on the website and needs to be requested from Weedmaps.
This online platform offers one of the best cannabis marketing tools on the market including listings of certified cannabis physicians, brands, and CBD stores. For cannabis dispensaries, Leafly is a great way to attract traffic. Even if you sell rare cannabinoids like CBG or CBN, Leafly's experts will advise you on how to reach your potential customers.
Users can subscribe to receive marijuana-related news, updates about recently-released products, and current deals in local stores. And that outreach can promote your products too if your dispensary is registered on Leafly.
Pricing: depends on the location and needs to be communicated to Leafly directly.
This CPC (cost-per-click) ad network connects advertisers and publishers dedicated to the cannabis industry. While Google AdSense, PR Web, and Facebook do not allow the promotion of marijuana products, Mantis helps to create unified ad campaigns that will eventually lead users to your website. This platform calls for paying only for the ads created with their ad widget and demands no intermediate fee. Real-time appeal to your audience and supreme analytics at a low cost make this platform one of the best cannabis marketing tools. Mantis forwards its traffic through anti-fraud checkpoints, so its substantial audience enjoys only high-quality and risk-free content.
Pricing: starts at $0 with a minimum of $2 per CPM (cost per impression) bid.
Fyllo Data Marketplace is a CBD platform that already boasts 320 marijuana retailers joining together on one of the largest marijuana ecosystems. It focuses on streamlining access to legal requirements for cannabis businesses in one place. While states, cities, and towns create separate guidelines, resulting in hundreds of cannabis-industry rules, Fyllo traces and accurately stores them in a timely manner.
When CBD dispensaries send their marketing content to new and regular customers through Fyllo, they sleep well. All ad campaigns comply with federal and state regulations, so Fyllo users won't need to worry about fines or even revoked licenses.
It's definitely worth having this one among marketing tools for your cannabis business if you're operating across multiple states.
Pricing: is to be requested individually.
Traffic Roots is a progressive programmatic platform that allows targeting the right audience. This ad instrument offers its services to many industries that fall under strict regulations like cannabis, cryptocurrency, sports betting, and others. On this Demand Side Platform (DSP) buyers and sellers of cannabis-based products meet in the same ecosystem at the same time. Then, the real-time bidding (RTB) function fills their needs nearly immediately.
Pricing: is to be requested individually.
Content Generation Tools
If you want to get a content-specific software among your cannabis marketing tools, there are some other tools on the market to try out apart from the AI Content Generation solution incorporated into Signum.ai platform.
Professional copywriters + data researchers + AI+ top marketing experts = a decent text generating tool like CopySmith. The team honestly promises to do 80% of the hardest work for you, leaving some space for creative editing. Marijuana product descriptions, taglines, blog ideas, and ads are the basic deliveries currently offered by CopySmith, so this cannabis marketing tool is definitely worth trying.
Pricing: starts at $16/mo billed annually. A 3-day free trial is available.
This platform requires only a few phrases to deliver unique, fresh, SEO-friendly text. AI Writer works great for CBD blogs and websites, and it can be the best assistant in creating engaging and useful content for marijuana-friendly audiences. The rewriting instrument of this software lets users never worry about the content's uniqueness. Though developers of AI Writer claim that human intellect is still better, their solution can save around 33% of time spent on creating the reading content for your marijuana business.
Pricing: starts at $19/mo with a monthly limit of 40 articles. A free trial is not available, though you can try to generate text online.
Sassbook solutions help to quickly come up with the right wordings. Experience different styles and explore variations to get the best text representation of ideas related to marijuana. The AI Summarizer can create its own summary based on the text that you feed to it. Use this feature to quickly 'read' other articles related to marijuana and stay aware of the industry trends and news.
Pricing: you can use both Sassbook tools for free on the official website.
Outreach Software
No, your eyes aren't failing you! 🙂 Outreach is a decent sales tool indeed. But we invited it to our marketing party because we know how vital it is to align sales and marketing efforts. There's simply no excuse for ignoring these instruments in our cannabis marketing tools list.
Disclaimer: Before launching a cannabis outreach campaign, check legal requirements when driving sales of your CBD products.
The name is self-explanatory, isn't it? This platform offers a solid outreach functionality powered by AI that helps users personalize their cannabis outreach campaigns, automate prospecting activities, get detailed statistics on their performance, and much more. Also, the solution allows you to monitor multiple web sources and grasp the right moment to reach out to relevant leads.
Pricing: available upon request. A demo is offered.
Import a contact base of cannabis products' consumers in CSV or Google Sheets format and personalize each of your emails with QuickMail.io. The solution uses technology that helps cannabis outreach emails pass through spam filters and get opened by the target audience. This platform can even rebuild your reputation as a sender (in case you have issues with it). The system automatically records every action, which is an irreplaceable feature for audits or checks.
Pricing: starts at $49/mo. A free version and a 14-day trial are available.
To Sum It Up
So many cannabis marketing tools to choose from, right? Try them all out, pick the ones that suit your needs and marketing strategy the most, and conquer this quickly growing market.
Good luck! 🙂
---
More useful content on our social media: