How to Get More Leads With Your Sales Engagement Platform
November 16, 2020 7 min. read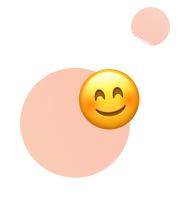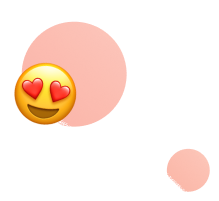 Got interested?
Get your first leads today and turn them into closed deals!
Lead generation is a great example that, all in all, quantity cannot beat quality.
However — your work will still demand more and more input each day, but should never be at the expense of quality. After all, low-quality leads just drain resources and never amount to high conversion rates.
One of the ways to alleviate stress when "hunting" for leads is to pick tools that will do most of the work for you. Cutting down on menial tasks and eliminating the human error rate will boost your team's efforts and increase their efficiency.
In this article, we will discuss:
• How to pick the perfect Sales Engagement Platform (SEP) to get more leads
• How far can you go with process automation
• What hyper-personalized targeting looks like
• How to reach out to a huge number of qualified leads in a personalized manner — but faster than ever!
What To Look For In Your Sales Engagement Platform
In a market oversaturated with toolkits, software instruments, and features, finding just the right one means that only half the job is done. Once you get a hold of a platform, you need to get used to its way of working, learn to use it to its full potential, test the functionalities, and only after all of that will you know what is missing — and start searching again.
In all honesty, this is a huge waste of time and resources.
Nonetheless, this part of the process is inevitable. That is why the crucial thing to do is to determine exactly what you need first. It sounds like a redundant thing to say, but it often gets lost when you also need to account for wants, needs, budget, and discounts.
The desirable SEP characteristics we listed below will help turbocharge your lead generation!
Efficiency Above All — Saving Time and Cutting Down Costs
The first thing to look for in a toolkit is how well it connects with your existing assets.
When researching, be sure to look into the integration capabilities of the tool that piqued your interest. It may look sweet and neat, but a lot will go to waste if you need additional set-ups and purchases to make it work.
Also, this will enable you to keep using the things you already have, and not let them go to waste — don't fix what's not broken!
Once you connect the Sales Engagement Platform with your CRM, tech stack, and marketing tools, all the data should be compiled into the same place, making it easily accessible and manageable at all times, for everyone involved.
Laser-Sharp Targeting — Qualified Leads Only!
Now comes the significant task that will make or break your decision to pick a certain SEP.
In a nutshell, the lead generation process consists of the following three steps:
• Step 1: Specifying the criteria
• Step 2: Creating an Ideal Customer Profile (ICP)
• Step 3: Finding the leads in real life
Let's elaborate on these steps.
A *really good* SEP will provide you with plenty of criteria to set. Even the tiniest details matter and make a difference, especially in B2B lead generation. For example — the exact number of employees at a company and its market performance can help you define user personas and determine whether this company needs or can be receptive to your product.
A large amount of criteria makes creating an ICP child's play. Moreover, you can use this info to address their pain points, increasing your chances to close the deal. On the other hand, if they are not a match, you can proceed to leads that are, making your workload meaningful.
Process Automation — More Leads With Less Manual Work
"Set it and forget it" is one of the most powerful slogans ever, created by legendary salesperson Ron Popeil. It is also a characteristic you should look for when picking an SEP, not just rotisserie ovens!
Process automation frees your sales and marketing teams from additional, repetitive work. This leaves them with plenty of time to dedicate to things humans know better than software! Create a team of irreplaceable, hard-working people, and leave lead generation to your Sales Engagement Platform.
Time to Test Everything — See What Works in Real-Time
In day-to-day work, we often neglect testing what worked and what didn't, but this can contribute a lot to long-term success!
Usually, the companies that do keep an eye on effective and ineffective strategies do so on a quarterly basis — at best. Unfortunately, this provides them with results too late. You need to assess and adjust your approach much faster. It is significantly more effective to run the tests simultaneously and have immediate access to info showing an analysis of what worked the best.
Signum.ai checks all of these boxes! Our advanced, AI-powered toolkit cuts down the costs and time to find hyper-targeted B2B leads that are highly likely to make a purchase.
Additionally, it has powerful integration capabilities, and enables A/B testing in real-time — making your prospects run through each stage of the sales pipeline lightning-fast.
Going Even Further With Smart Automation
Once you target your leads, it's time to reach out to them. We've found a way to simultaneously perfect and automate the outreach process!
Whether you're using LinkedIn for sales, creating that perfectly personalized pitch for each prospect, or scraping the data on your potential leads — Expandi is a tool to try out.
The features it provides make the answer to the well-known "but can I automate it?" question even broader than before. The most interesting one is the Dynamic Placeholder tag, which adapts to each account you wish to reach out to. Moreover — it's visual, meaning that it will create an eye-catching outreach message that is hard to ignore. The best part is that you don't even need to get involved to personalize your approach! Much like Signum, Expandi puts the "set it and forget it" philosophy to work.
Conclusion
Efficiency, accuracy, and automation are the main things you should always strive for at work, especially when picking your toolkit. This will make lead generation the easier part of the day — allowing you to focus on increasing revenue and those tasks that make the job interesting.
Author Bio:

Stefan Smulders is a SaaS Entrepreneur | Founder of Worlds safest software for LinkedIn Automation / Expandi.io | for more than 5 years Founder of LeadExpress.nl.

---
More useful content on our social media: