Marketing Automation from A to Z: The Ultimate Guide by Signum.ai + Plenty of Tools to Use
June 15, 2021 18 min. read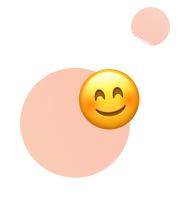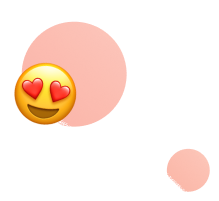 Got interested?
Get your first leads today and turn them into closed deals!
Businesses are crazy about implementing AI to accelerate their marketing performance. Almost 80% of leading small-medium IT companies consider automation tools to be the key to their business success. 92% of AI startup companies think they should rely on AI to improve their decision-making processes, and 79% of these respondents said they are already doing so.
And more than that, today, you can fully automate marketing. We'll tell you what you'll get out of it and, most importantly, how to implement it — literally, the right steps and with the right tools.
What Are the Benefits of Marketing Automation?
Save Time
Marketing automation frees up marketers' time by performing repetitive tasks. What once took marketing teams days now takes machines seconds. For example, instead of manually posting on social media or sending emails, marketers can channel their minds into more critical and strategic tasks that machines can't perform.
Save Money
If marketing automation tools are effectively implemented, they can save you lots of money. Marketing automation tools are indeed not free. But they allow you to have fewer employees in your marketing and sales teams, especially those performing low-skilled manual tasks so that you can spend your budget on elite employees.
The other side of the coin is that automation tools improve the marketing campaign performance simply by targeting the right audience. Thus you don't waste money on audiences that have little or no interest in your product.
Reach Broader Audiences and Personalize at Scale
When scaling your business and reaching more customers, it becomes much less possible to achieve those tasks manually. Just imagine the amount of time and the number of employees required to send emails or reach customers on the phone.
Thanks to the segmentation capabilities of AI-powered tools, you can create as many segments as possible and send messages tailored just for that individual customer. Do you want each customer to be a different segment? Easy!
Ensure Accuracy
When it comes to accuracy, AI is definitely without rival. How? It simply relies on data, and we all know that numbers don't lie. Measuring the performance of previous campaigns, it is proven to know who, when, and how to reach your audience better. In other words, what works best for each prospect or customer. AI analyzes and forecasts; you use this data to improve your campaigns.
Align Sales and Marketing Teams
If both teams use the same software, there will be no more confusion between teams as all the customer data is well-organized, easily accessible, and automatically updated.
Is a Must-Have
Whether you want it or not, a marketing automation stack is not only a trend but a competitive advantage. If the only software you use is CRM, it's time to ask yourself whether you want to grow your team or grow your business and increase ROI instead? If you know the answer, then you know what to invest in.
How to Automate Marketing: a Step-by-Step Guide
There may indeed be more benefits of automating your marketing efforts. But one of the main advantages is that it helps you to optimize your efforts. That's why it is essential to look at where the business spends most of its time and then look for cost-effective software that can automate those processes and be easily scaled in the future as the business grows.
Do you want to free hours and hours of manual work and save your budget? The good news is that today you can automate everything at once. That is any component of marketing.
Let's take a look at each essential outbound & inbound marketing component—PPC ads, SMM, blogging, email marketing, SEO, guest posting—and get an idea of how it can be automated, where to start from, and what tools to use.
PPC Campaigns
To start with, automate your PPC campaigns. Why and how exactly can it be automated?
Step 1. Collection Hyper-Targeted Audience
Search for a targeted audience for the campaign, so that campaigns instantly justify the budget invested in them, with more people clicking on ads. To do that right, take a look at these tools.
How does it work? Describe the audiences you want to target. Signum.ai will define the detailed ICP (ideal customer profile), and it will collect the targeted audiences in these niches.
This ad management platform will optimize, automate your campaigns, and improve their performance by providing you with data that works best.
Revealbot allows you to automate ads in Facebook, Google, and Snapchat at scale. It creates dozens of ad variations in seconds, runs them, and then analyzes their effectiveness.
Step 2. Generate Ad Creative
Generate personalized content: both text and visual media. You can use AI tools to maximize your content team's efficiency by automating specific tasks such as generating image and text creatives and optimizing them for various platforms.
Again, Signum.AI helps. This all-in-one software will define the most high-performing creatives of your competitors and create top-notch, 100% unique content for you. The GPT-3 model will generate the texts and images automatically uploaded from photo stocks.
Anyword is an AI-powered copywriting tool that will generate text creatives for your ads, and optimize them for different platforms in just a few clicks.
Snazzy AI is another copywriting software that can create Google or Facebook ad copy from scratch and according to platform-specific requirements.
Step 3. Run & Scale Campaigns
Now, when you have your hyper-targeted audience and personalized ad creatives, make sure you spend a few secs looking through a campaign and click a couple of buttons to start it. No extra moves — automation is about saving time and budget, right?
SMM
SMM is an essential part of marketing that can be automated from A to Z. The automation steps are as follows.
Step 1. Generate Post Ideas
To start with, brainstorm ideas and plan the content you want to publish.
This tool will help you discover popular keywords to create high-performing content that gets more likes and shares.
Step 2. Create Posts
Creating posts also requires looking for images and generating texts. Images are likely the trickiest thing to get right, especially considering social media is so visual. The better and the more unique the image—the higher the click rate.
Datagrid is developing AI software for automatic whole-body model generation. Generative Adversarial Network (GAN) technology synthesizes images of people who never existed to create new ones that look exactly like humans. The high-resolution images can be used for your social media ads.
Step 3. Publish & Schedule
Post via various social networks that you have defined as suitable for your business. To do that with minimal effort, check out this software.
With Buffer, you can visually plan and schedule your social media campaigns, get insights to increase audience growth and engagement.
Sprout Social is an all-in-one social media management platform with all the essential features: schedule and publish content, access analytics and uncover trends with social listening.
SocialPilot visualizes your content in a calendar so that you can see the big picture. And of course, you can schedule, publish and then monitor the results of your social media campaigns.
Email Marketing
Probably one of the oldest but still one of the most effective forms of digital marketing can now be fully automated. With AI-based tools, you can quickly generate content, use tons of pre-designed templates, segment audiences and automatically send personalized emails to those segments. But let's sort it out step by step.
Step 1. Generate Texts for Emails
AI will help you generate texts for emails that will be personalized and selected for each segment of your newsletter subscribers. The good news is that AI does the hard work upfront.
This brand language optimization tool will help you create personalized customer messages for your target audience and deliver them to the right people at the right time and, more importantly, in your unique brand voice.
Step 2. Focus on the Title
A concise email title is crucial because the reader's first impression of such communication has a significant impact on whether the subscriber decides if the email should be opened or not. Avoid the worst-case scenario—if your title is not good enough, it will be immediately put into spam. With AI software, powerful and relevant email headings can be generated in 1 click!
Automizy's main feature is to increase your email open rates. It does that by testing subject lines and picking those with the highest open rates.
Step 3. Automate Email Sending
Done that? It's time to send those emails. Platforms for automatic mailing will free hours of your manual work.
GetResponse will provide you with lots of free email templates, help you build segments, create personalized messages, and send them when the audience is most likely to be open to receiving them.
Constant Contact, designed for small businesses, will send welcome emails and follow-up messages, segment and save contacts.
Mailchimp is perhaps one of the most well-known email automation tools with tons of features—from generating custom email designs to getting campaign scheduling recommendations and audience analytics.
Drip is ideal for e-commerce because it allows you to send personalized email campaigns using pre-designed customizable templates and use automation for post-purchase customer nurturing.
SEO
Can you imagine how much easier life would be if your texts were automatically SEO-optimized? Well, this is already the reality because AI-powered tools can do that!
Step 1. Generate SEO Texts
Generate SEO-optimized texts using AI, including texts for landing pages, blog articles, and meta descriptions.
Semrush is a SEO writing assistant software that allows you to check your content SEO friendliness and fine-tune its readability and tone.
BiQ is an all-in-one SEO optimization tool that will find high-value keywords, generate content ideas based on trendy topics, and, most importantly, analyze and optimize your content to increase your website traffic.
With Zyro, you can generate unique texts already optimized for SEO. So you will find your website at the top of search engine results in no time.
Frase is a content creation platform that researches and suggests relevant topics, improves SEO, creates briefs for copywriters, and provides analytics.
Step 2. Polish & Upgrade
Constantly check that your content is up-to-date and relevant.
Its advanced AI technology allows generating any text from scratch by typing in the first sentence or a headline. Moreover, you can later rewrite any text by just copy-pasting it so you can easily update the existing content.
Blogging
Today we all know that content is king. Your blog might become the most powerful magnet for inbound leads.
Step 1. Generate Texts
Today, AI-based software is becoming so powerful that it can generate long-reads like blog posts and articles. If you are not ready to give it all the responsibility, at least let it be your assistant —use AI to generate ideas or introductions to your articles. It can quickly analyze all data published online and collect excerpts, and you can use it as a basis for your future content.
Article Forge allows you to create entirely unique articles that look like they were human-written. All that is needed from you is just a few keywords!
This excellent tool can create articles based on minimal input information or existing online articles that you choose. On top of that, it can translate English content into six more languages.
Rytr is an AI-powered software that will generate almost any type of content. From online ads to blog posts, with just a little input from you.
Step 2. Create Illustrations
It's a well-known fact that images increase the time readers spend on your web page. That's what makes them a headache for marketers—they should be unique, relevant, and engaging. Thanks to AI, very soon, we can get that in a matter of seconds.
This well-trained neural network can not only generate your articles but also create images from text descriptions by using the dataset of text-image pairs. In this particular case, you can use it to generate high-resolution images: just put a few keywords, and the AI will produce a unique image that will best illustrate the subject of your blog post.
Guest Posting
If you regularly guest post, you'll know how much time and effort it demands. You don't send emails manually and thoughtlessly, do you? Well, if you still do, knowing how to guest post, step-by-step, and what AI tools to use may be a breakthrough for you.
Step 1. Find Blogs to Knock On
Find relevant sites or blogger contacts that will happily publish your content. How to do that? With lead generation tools!
This tool helps you find the proper approach to your partners through an API, using AI-driven reports. With more than 30M profiles and 6.4K triggers, you can easily segment your target audience.
LinkedHelper will help you connect to your possible partners via LinkedIn and reach them automatically.
Step 2. Automate Cold Outreach
Send cold emails to other sites and bloggers offering them your articles. We bet you know that sending all those information requests, inquiring whether the partners you are interested in might publish guest posts or not can waste heaps of your time. Try these tools to save time instead!
Lemlist will warm up your email domain, help you to create personalized emails with screenshots and dynamic images, and automatically send those emails to your contact lists.
Respona can find prospects by researching publicly available data, help you build personalized email messages and automatically send them.
ProspectIn is explicitly designed for LinkedIn messaging automation. It can find and segment your targets and then contact them with personalized messages.
To spend less time writing email inquiries, try out OthersideAI, which only needs a short outline of your message to generate a perfect email in your preferred style.
Wrapping Up
As you can see, a great number of your marketing processes can be fully automated. That is already the reality. So don't wait until it is too late. Save your time and money, bring your marketing strategy to the next level, and be one step ahead of your competitors.
---
More useful content on our social media: