The Power of Communication: 5 Tips to Run a Decent Company and Hit it Off With Your Clients
June 10, 2021 8 min. read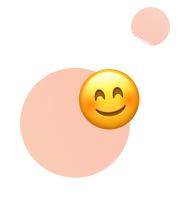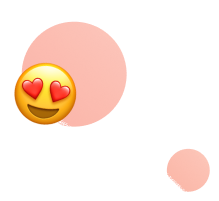 Got interested?
Get your first leads today and turn them into closed deals!
No leads. Bad reputation. Fortune wasted. Bruh…. Not the outcome you'd like to get out of running a business, huh? Well, if you don't give communication much thought, expect nothing else. Doesn't exactly sound good to you? Keep reading.
Communication is a very underestimated aspect of business success. Yes, a clear marketing strategy, financial resources and well-coordinated management system are undoubtedly vital for a prosperous business, but there's more. Brand welfare also largely depends on networking and human connections.
Here are our 5 insider tips to improve your communication skills and hit it off with your clients. Take notes and use them to become a better business partner, expand your growth opportunities and facilitate your company's life on all levels ?
1. Be Honest & Admit Your Mistakes
This is our top tip, and for a good reason. Honesty plays a significant role in how your partners and clients perceive you. If you're straightforward and open with them — you've got an excellent reputation and your chances for success increase. But there's one more party you want to be honest with — you.
Slipped up? Fine. The world doesn't end there. Just accept it, fix the issue and keep going. Admitting a mistake doesn't make you unprofessional. On the contrary, professionalism is defined by how well you take on challenging situations. What matters in the long run is the choice you make: either turning a blind eye to the problem or looking yourself in the eye, adjusting and drawing conclusions for the future.
Sure, you can try to fool people and cover up for your oversight, but what's the point? In the end, the client is bamboozled, and you're left alone with your conscience. A "lose-lose" situation, we'd say.
So be honest, admit that you were wrong and make things right. Ideally, finish it up with a bonus. Say you missed a project deadline. What can you do to make up for it? Offer a discount, a few extra leads, or whatever you're selling. In this case, it doesn't hurt to go the extra mile.
2. Write Simple
Times have changed, and so have the rules of communication. Business English and pretentious expressions aren't in style anymore. You can no longer surprise clients with drawn-out intros and formal farewell phrases like "I would like to take an opportunity to introduce our product." That's not sexy.
In 2021, simplicity is the new black. Letters that take an eternity to finish and are too dull rarely get opened or go straight to the trash folder. What we have to do now is learn to be more disruptive.
When writing an email, imagine you're talking to a friend. Take it easy, forget about traditional greetings and the laws of online communication we're all used to. For example, compare "Good morning, Mr. John!" to "Hey, John!" The difference is striking, isn't it?
You don't want to go overboard, though. There's a thin line between being rude and friendly. Remember, you're still talking to clients, so make sure you don't sound disrespectful. Phrases like "Hey buddy" or "See ya later" won't work. So don't get lippy!
The rule of thumb when it comes to cold outreach emails: write the way you talk. Your content should be easy to understand, quick to read and fun to take in. Keep it simple, keep it sexy! 😉
3. Cut to the Chase
Mile-long sentences won't do anybody good. Rehearsed speeches are boring and don't bring any value. Take the simple road. Simple doesn't mean foolish or ineffective. On the contrary, simple equals comprehensible (especially if the customer isn't yet acquainted with your product).
During a call with clients, don't give a lecture (save that for the professors ?). You want to put yourself in their shoes and think about what they need. What do they want to hear? What are their fears and expectations? Do they know how your product works? Make sure you don't beat around the bush and cut straight to the chase.
Also, take advantage of FAQs. Are there any common misunderstandings your clients face? First of all, do your best to eliminate them. Second, use them to show your leads what to do in a particular situation. Say your clients don't understand how the lead generation machine you're selling to them works. Don't babble around — explain the process step by step (and use vivid examples!).
4. Think Over What You're Going to Say
Any market is a tough place with lots of competitors. If you want to stay ahead of the game, think things through, down to the details. This goes for everything: from your marketing approach to customer experience. You never know which way the dice will fall, but there are definitely ways to predict the outcome and map out escape routes.
Imagine you want to ask an investor for financial help. What's the first thing on your to-do list? How are you planning to convince him that your company is worth the trouble?
Develop a well-designed persuasive strategy that'll get him thinking, "Yeah, this brand has great potential, and it's a win for me, too." Make sure you describe how the venture will benefit him. Explain how exactly you're going to spend the money, get your statistics ready, reason out every possible scenario. And remember to keep it brief.
Whether you're talking to a client or launching a new product, always be prepared!
5. Be Available
The last thing you want to be is hard to reach. We all know the struggle: you contact one person, they redirect you to someone else, and the next thing you know — you've been on the line for ages.
Improve your communication system (with clients, partners, etc.) so that it takes no more than a couple of minutes to get to you or your assistant. Contacting you should be no sweat. If it's a challenge, people simply won't do it, and it'll cost you clients.
A 24/7 customer support system is key. Users should have multiple options of contacting you: calls, chatbots, social media. Moreover, make the process comfortable. Are your contact forms too long and annoying? What about your chatbots? Clients need immediate and precise answers. If that's not what they're getting, work it out.
Analyze your target audience: how do they want to communicate? It could be via Instagram, LinkedIn or WhatsApp — whatever works for them. Not sure? Create a poll and find out. Sometimes even Facebook Messenger works in unpredictable ways (many people find it easier to drop a message there than write a wordy email). (Get more info on efficient customer experiences here.)
Time is precious, so do your best to save it. Unless, of course, you want your leads to turn around and wave goodbye to your brand.
Wrapping Up
As you can tell, coherent communication is key. Make it easy for your clients. Be honest. Be straightforward. Thoroughly plan every detail. And you'll be good to go! 🙂
---
More useful content on our social media: