Top 10 Lead Management Systems for B2B Companies and Why You Definitely Need One
April 5, 2021 10 min. read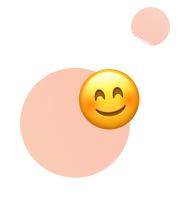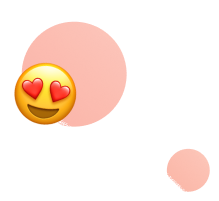 Got interested?
Get your first leads today and turn them into closed deals!
Let's get straight to the point: every B2B company needs a Lead Management System (LMS).
Don't confuse it with Customer Relationship Management (CRM), though. LMS is the basic element of CRM that helps you throughout the process of turning leads into customers: registering new prospects, storing and managing their data, segmenting, scoring, and nurturing.
CRM includes LMS but isn't limited with it. Instead, CRM has plenty of other features that help you out at each stage of sales, from contact management to analyzing your sales reps' performance.
Thus, LMS can be used as a standalone system, while you can't imagine CRM without an incorporated LMS.
Today we are sharing the top 10 LMS that will help you to attain and move leads through the sales funnel and, eventually, generate more sales in 2021.
P.S. Don't expect to see the iconic HubSpot and Salesforce. They are the well-known giants, so we decided to leave some room for other tools. 🙂
Top 10 Lead Management Systems for B2B Companies
This tool lets your team visualize the sales funnel with cozy sliding options. It offers one inbox for all emails to qualify and follow up with your leads. There are add-on packs that you can add to your plan at any time of the billing period.
The Web Visitors add-on tracks the activity of visitors to your website and identifies how they arrived there. Another add-on, the Lead Booster, attracts leads through chats and web forms. You can also find new prospects in the Pipedrive profile database with 400 million records.
Pricing: starts at EUR12.50 per user per month, billed annually. A 14-day free trial is available.
noCRM.io focuses on simplicity and does not make its users spend hours on training sessions. You can quickly create lead profiles, automatically collecting the information from emails, LinkedIn, or web forms. Don't worry if you will have to input some data manually — noCRM.io has a really optimized lead form.
Plan meetings and calls with your potential customers, and then note the main points and results. Add the stages of your sales funnel to detect which customers need your attention right now.
Pricing: starts at EUR10 per user per month, billed annually. A 15-day free trial is available.
This is a browser extension that is equipped with millions of company and business profiles. Lusha can integrate with the most popular CRMs like HubSpot, Zoho, SalesLoft, Outreach, and others.
Lusha offers an internal currency called credits. You get a fixed number of credits once you purchase your payment plan. This is especially beneficial for the free version users as it offers five credits every month. For each credit, you can open one profile with all the details known to Lusha. Unused credits roll over to the next month and are added to the new ones.
Pricing: a free version is available. Pricing plans start with the Professional pack, which costs $79 per month.
This solution is used by such giants as Gartner but is suitable for businesses of all sizes. You can communicate with your customers through social media, live chat, telephone, or email and get instant notifications once they reply. Then Zoho uses powerful AI to analyze your prospects' activity and tell you the best time and channel for future outreach.
Real-time reports, KPI tracking, trend monitoring , and smart predictions from Zia — Zoho's sales assistant powered by artificial intelligence — are only a few features of this sales management solution.
Pricing: a 15-day free trial is available. The plans start with the Standard pack for EUR12 per user per month, billed annually.
This tool allows advanced reporting for small, mid-size, and large businesses and startups. Capsule has a straightforward design, so you can monitor the sales activities of your business. Whether you run a real estate, construction, or hotel business or own a travel agency, this solution will fit your sales flow.
Capsule Mobile helps you stay connected to the CRM and make a note after each call with your client on the go. This software can be integrated into trendy solutions like Mailchimp, G Suite, Xero, and others.
Pricing: a 30-day free trial is available. A free version for two users is available. The pricing plans start at GBP12 per user per month.
The main feature of this tool is the browser extension called Nimble Prospector. It lets you see all your info on the contact when you just hover over a name. It shows the contact details of a potential lead and your communication history. Along with this, Nimble unifies all your contacts from more than 160 apps, including Outlook, Calendar, Facebook, Instagram, HubSpot, Mailchimp, and many more.
Nimble bills you for licenses, credits (= profiles), and storage.
Pricing: a 14-day free trial is available. The Nimble Business pack costs $12 per user per month, billed annually. You can buy as many contacts, licenses, or gigabytes as you need.
This tool helps you find the proper and timely approach to your prospects through an API, using AI–driven reports. BuzzBoard delivers business information across fourteen categories, each of which includes 10-20 subcategories! You will find more than 30M profiles and 6.4K triggers that help to segment your target audience.
Pricing: the Adviser pack starts at $249, and the Prospector — from $399 per month, billed quarterly. A demo is available.
Monday.com boasts such users as Coca-Cola, Universal, Adobe, and BBC Studios as it offers superb drag-and-drop boards for managing various tasks. You can create simple automated commands for your workflow with no coding required, monitor how loaded your team members are, and visualize their tasks.
Pricing: a 14-day free trial and a free version are available. The plans start at $24 per month, billed annually.
This tool was created for small businesses. Salesflare can automatically log your meetings and calls into the system as it connects to your smartphone and calendar. Salesflare also keeps all the documents related to your customer in a linked folder. Moreover, the software notifies you about your customer's engagement (opening your emails, visiting your website) so that you can follow them up through their preferred channel.
Pricing: a demo and a 30-day free trial are available. The plans start from $29 per user per month, billed annually.
Pipeliner boasts an AI-powered mobile app that allows you to convert text on business cards and voice into text notes. This tool is easily integrated with any system you work with. Thus, you don't have to spend the money,the time of your staff and consultants, and the cost to everyone's nerves until all is ready. The Automatizer add-on lets you define conditions for setting tasks, generating emails, and trigger alerting.
Pricing: a 14-day free trial and a demo are available. The plans start at $65 per user per month, billed annually.
Look through these Lead Management Systems and choose the one that suits your goals, needs, and budget.
Good luck! 🙂
---
More useful content on our social media: