Top 30 Clubhouse Rooms for Marketing, Sales & Business Growth: Hurry to Get New Connections & Insights Before The Platform Dies
March 3, 2021 5 min. read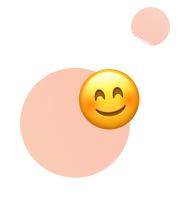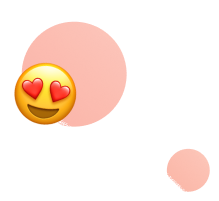 Got interested?
Get your first leads today and turn them into closed deals!
Any Clubhouse addicts here? Even the laziest have already heard about this social media platform. And almost everyone has already tried it out.
In a nutshell, Clubhouse is a drop-in audio chat that allows people to meet, communicate, and share ideas. It lets you join special "clubs" where you can talk with other users on any topic. Clubhouse is an audio-only space, which means there are no videos or pictures, and hardly any text. You can join or leave the "room" at any time or create your own.
Think of any topic – Clubhouse has it.  And this is the reason people both love and hate Clubhouse. On the one hand, it's time-consuming (fair enough). On the other, it brings plenty of opportunities for mastering skills, networking, building brand awareness, boosting expertise in any niche, etc.
To save your time and let you get the most value of Clubhouse, we picked the best clubs & rooms on marketing, sales, demand generation, and entrepreneurship. Jump on those you are interested in, get new connections, and improve your expertise. Until the platform dies 🙂
Sales
Marvin Reid (@sales_marketing)
Marvin is an established sales & marketing consultant, property investor, and CEO at volumetwo.co.uk. He helps entrepreneurs plan out their business strategies and confidently present themselves along with their brands. He's already hosted 2 conferences in February and isn't going to stop. Follow Marvin to stay notified about his upcoming rooms!
Sally Sparks-Cousins (@sallysparkle)
Sally is a sales coach who helps to "attract quality clients on auto-pilot." She teaches people how to grow their revenue by sharing her own sales strategies, marketing automation & ads management rules. Sally hosts weekly Monday to Friday shows on Clubhouse, so be sure to follow her!
Sales Training for Online Business Owners
This room offers live sales trainings, Q&A sessions, and interviews with successful online business owners. So if you have any particular questions, feel free to ask and get a firsthand reply. Follow this club if you wanna improve your sales and generate new leads.
Merch Money
This is a space where you'll learn everything about the print-on-demand game and the generation of passive income with websites like Amazon, Redbubble, Etsy, etc. You might wanna follow Merch Money on Instagram (@Merch_Money_Show) to not miss their upcoming calls.
Ed Nusbaum (@ed)
Ed is a successful startup owner with several businesses. He's already helped many founders launch successful companies and is now sharing his knowledge on Clubhouse. Follow Ed and get ready to talk about sales & marketing tricks!
The Sales Club
This community specializes in B2B, B2C, and H2H sales. The Sales Club is all about SaaS companies, networking, and, well, sales. Follow its founder Dre Smith (@dre.smith) to be the first who finds out about upcoming rooms.
Marketing
Katie Patterson (@salessisters)
A female role model in social media marketing, Katie is a co-owner of a Sales Sisters business, a social media strategist, and a business coach. She helps people, especially women, find their place in the sales market and build decent social media strategies. Katie's planned several rooms for her followers, so hit the bell beside her name to stay tuned about new conferences.
Michael Sanchez (@marketing)
Michael specializes in TikTok marketing. He's a renowned founder of TikTok Marketing Secrets – the world's largest group dedicated to marketing & branding on TikTok. This platform is rapidly becoming a new marketing tool, so it'd be useful to explore how it works and increase your revenue.
Social Media Mavens
Awesome social media marketing never hurt nobody, right? Social Media Mavens is a community for all entrepreneurs who want to master the digital world and create a decent impression of their brand. Social Media Mavens brings up marketing on platforms like Pinterest, Youtube, Instagram, and others.
Mike Prasad (@mikeprasad)
Mike is a real digital marketing guru & co-founder of several businesses. He's also a globally known public speaker who hosts weekly Monday conferences at 12 pm Pacific time where he speaks about marketing whitepapers and the finest Youtube practices. Join his room to dive into the world of digital marketing!
Digital Marketing Society
This community teaches its followers how to properly apply digital marketing strategies for boosting their revenue and growing brands. Basically, in this club, you'll learn how to sell anything in the digital world. Topics include SEO, SEM, Google Ads, Email marketing, website funnels, and many more. The club also offers the ebook "Getting Started With Facebook Ads", so be sure to follow it for a free copy!
TikTok Marketing Secrets
This is the largest TikTok Club on Clubhouse. It educates people on how to promote their brands on TikTok, using the benefits of algorithms, profile audits, platform ads, and content strategies. If you message the founder on Instagram, he'll send you a TikTok Content Strategy.
Viral Marketing Stars
This group pays special attention to the visual aspect of marketing. The speakers will teach you how to go viral on social media with engaging videos, photos, and designs. Let Viral Marketing Stars increase your traffic and conversions!
The Digital Marketing Launge
This club educates about branding. Whether you're a sales guru, a small business owner, or a marketing specialist, this community is for you. The club brings up a variety of topics, including lead generation, e-commerce, entrepreneurship, and online business growth. Subscribe to this club and never miss an informative marketing conference.
Mark Evans (@marketingspark)
Mark is a chief marketing officer for SaaS & B2B companies trying to attract and engage better leads. He pays special attention to strategic planning, tactical oversight, and brand positioning. He also holds a weekly B2B marketing podcast called "Marketing Spark (The B2B Marketing Podcast‪)‬".
Marketers Quest
This club is for marketers of any knowledge level. It discusses a huge variety of topics, including sales, e-commerce, SaaS, and entrepreneurship bootstrapping. This is a space where anybody will feel comfortable and learn something new.
Demand Generation
Ryan Shemen (@ryanshemen)
Ryan is an experienced demand generation professional. He's also the Senior Vice President at the successful TransparentBusiness.com group. With roughly over 100K followers across social media, Ryan shares his knowledge about generating higher demand, boosting sales & creating efficient marketing strategies.
B2B Demand Gen
This community hosts weekly Thursday (4pm PST) calls named "Campaigns & Cocktails" with 3 experts "who have spent a collective 30 years working at B2B tech agencies." Basically, they discuss the B2B industry in a casual setting. Follow this club to learn about efficient strategies and tactics that can help boost your sales!
Breezy Beaumont (@breezybeaumont)
This girl is a fan of marketing, demand generation, and B2B revenue operations. She educates about generating higher demand and growing your revenue through marketing. You can also find her on LinkedIn under the same nickname.
Entrepreneurship & Startups
Entrepreneurs Business & Tech Lounge
This is a safe space where entrepreneurs from all over the world can relax and share their thoughts on growing a business. If you feel like you need some support or want to encourage your fellow entrepreneurs, be sure to check in and say hello. 🙂
Startup Club
This is one of the clubs created by Ed Nusbaum (@ed). It focuses mainly on startups, venture capital & entrepreneurship. It's the largest club on Clubhouse that talks in detail about startup issues & events.
All Things Sales & Conversion Funnels
This room talks about automation, funnel mapping & building, conversions, traffic sources, and lead & lag metrics. Only real-life stories from actual entrepreneurs with real business problems. The moderators are challenged to dig into real customer issues every business owner faces daily. Rooms are hosted every Monday and Friday at 9 am ET, so dive right in!
Entrepreneurs, Start & Scale Up Business
This is an incredible space for those who seek motivation & inspiration. It's a club for risk-takers and change-makers who want to take serious action. The motto here is "If you don't risk anything, you risk everything". Follow the founder @robmoore to stay tuned about new rooms!
Linguamarina (@marinamogilko)
Marina is a co-founder of the travel company Linguatrip. She lives in Silicon Valley and has several Youtube channels about entrepreneurship & digital marketing. With over 4 million followers on social media, she has more than enough experience in generating leads, growing a business, and creating engaging content. Follow her on IG (@linguamarina) to keep updated on new conferences.
Dr. Suren Movsisyan (@surenmovsisyan)
This guy is a big-time angel investor, a serial entrepreneur, and a famous startup advisor. He's also very much into machine learning, artificial intelligence, and blockchain. He created the second-largest Clubhouse club. Be sure you remember his name as he's planned a ton of informative rooms in the future!
Solo Entrepreneurs
Going alone as an entrepreneur is no walk in the park. Good thing Clubhouse has communities like this where you can share your own story and hear about other people's experiences. Here, you'll be able to explore the challenges of other solo entrepreneurs' journeys.
Other Useful Rooms for SaaS Companies
SaaS Boss – For SaaS Founders & CEO's
This club is all about Saas companies, software businesses & tech startups. The speakers discuss scaling strategies, successes, failures and the lessons there are to take. This community is the "mastermind for startup founders." Members of this group get access to truly unique content. Follow the admins @natalieluneva & @denlunev to get approved faster.
Founders + Funders Forum
This community is for founders who need real information and solutions. Founders + Funders Forum is all about useful, actionable stuff no one will tell you. The club covers various industries, both tech & non-tech: crypto & blockchain, biotech, SaaS, and more. Follow admins Alexandra (@alexdamsker) & Jedd (@jeddgold) to be notified about new rooms.
Natalie Luneva (@natalieluneva)
Natalie's an expert at scaling SaaS companies & identifying high Return on Investment (ROI) growth opportunities for them. She gives advice on growing your cloud business and boosting profit. So don't hesitate to hit the follow button on her profile!
Tech Talks
This is an informal space for all folks who want to learn more about the tech industry. Tremendous background or no background – everybody's welcome here. Willing to make information free & accessible, this community hosts rooms on topics like artificial intelligence, software development, and SaaS business growth. Join the club and enjoy free and useful information!
Don't waste so much time on Clubhouse, though. Join only those rooms you're really interested in.
Good luck 🙂
---
More useful content on our social media: