Discover and recruit ideal partners with AI
Set the Criteria of Your Ideal Partner
Use company size, location, position, and more criteria to create a portrait of your ideal partner
Pick Important Signals
Select key triggers you want to track: company change, title change, keyword mention in social networks, etc.
Get Practical Insights
Weekly, we monitor your potential partners and flag essential events to help you keep your finger on the pulse
Reach Out Your Partners
Send your personalized offer to a partner interested in partnering with you
See It in Action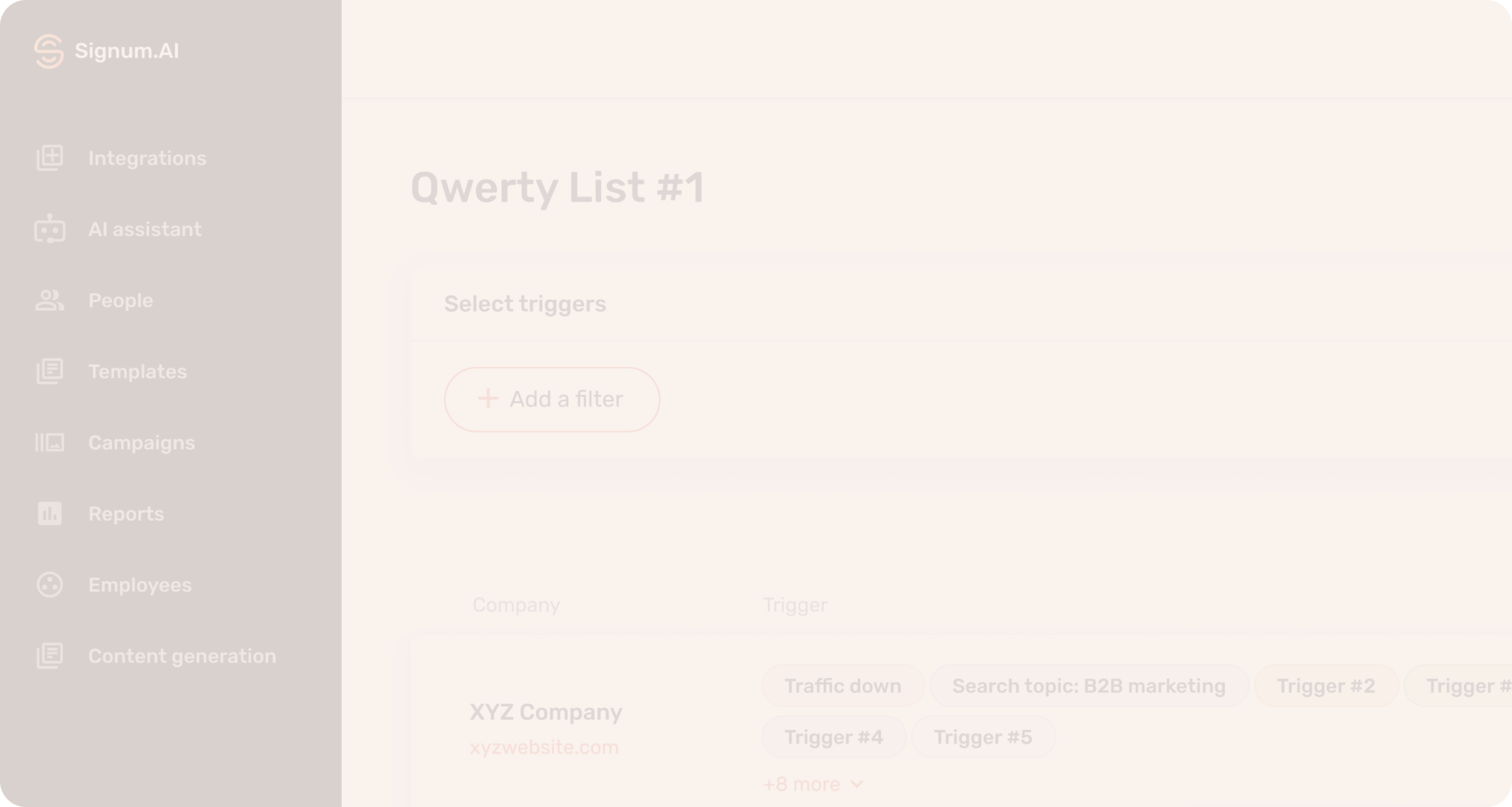 Watch tutorial
Under 5 minutes
Here's what our
customers say
"Excellent product! I have used Signum's solution within two organizations in edtech and fintech spheres. It helped us to close deals quickly with optimized personalization."
"Very promising technology for b2b market."
"it is great!"
"It's amazingly great and more significant"
"Great idea!"
"Awesome, guys!"
"Signum.ai has created a great solution that we use to find new investors for our fund and send them hyper-personalized offers."
"Awesome tool! Caught good signals to close deals."
"Signum.AI solutions helped us to improve our cold outreach efforts to IT teams."
"Signum.AI tools helped us generate more qualified leads and optimize email outreach through potential customer tracking and real-time alerts."
"As a company specializing in data-driven marketing services, it is essential for us to reach out to the right decision-makers at the right time."
"Signum.AI did a great job really understanding our needs and working with us over multiple iterations to really dial the lead quality."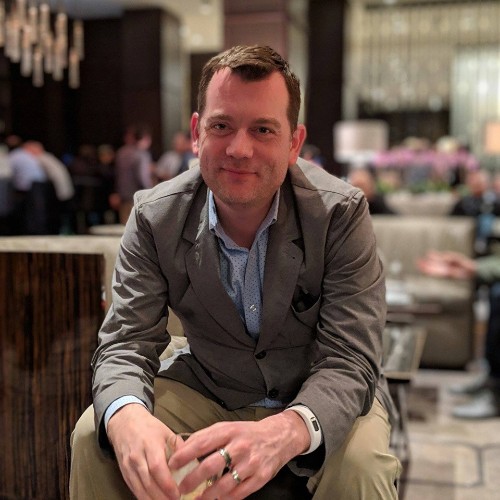 "It is really very useful that Signum.AI finds the most relevant triggers in the industry"
"We've been working with Signum.AI since the end of July and have been satisfied with the results so far."

Get started
now!
Get your first leads today and turn them into closed deals!