Don't Just Sell — Bring Value: 10 Key Principles of Value-Based Selling
May 31, 2021 9 min. read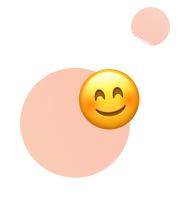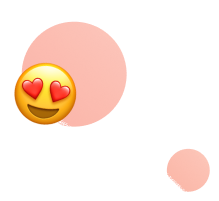 Got interested?
Get your first leads today and turn them into closed deals!
Selling for the sake of selling is dead. But is it really?
Let's be honest. The problem is we have heaps of products on the market that really improve life and work standards, but the way they are pitched to prospects is far from what is promised and leaves much to be desired. Clients are bombarded by messages and calls that make them feel they are being pressured to buy.
But the key to success is to offer customers a helping hand. That is where value-based selling comes in.
What is Value-Based Selling?
The value-based selling approach focuses on putting customers' needs first. To do so, you have to think of their pain points and problems instead of focusing on the product itself.
With value-based selling, you are not pushing prospects into anything. You are guiding and helping them, nor are you focusing on beating your competitors by offering the lowest price. This way, they recognize the actual value of your solution, base their decision to buy on the potential benefits it can provide, and are willing to pay a premium.
To be honest, value-based selling is… just normal selling! There should be no other way to sell.
So, if you are already applying the following principles to your sales strategy, you are killing it. If not, start incorporating them as soon as possible.
Here are the 10 principles we're talking about:
1. Do Your Homework
You can't bring any value if you don't know your prospects, that much is clear. So start by researching your potential clients to identify exactly what problems your product can solve.
What type of information can help you, and where can you find for it?
• Career history, current job position, and their role in the company. A simple LinkedIn search will help you to sort all that out. Are they new to this role, or do they have tons of experience? Is it their first time buying this kind of product, or are they well-acquainted with the market? Knowing the answers to these questions will help you serve them much better.
• Website and social media content. With this information, you will get a better idea about what is currently happening in the company and what factors are the most important to them at the moment.
• Lead's profile in your CRM. This is perhaps quite an obvious one and probably the first on the list, but it's quite often neglected. Ensure you know if and when any of your colleagues have engaged with this particular prospect and what the outcome was.
2. Accurately Pinpoint the Problem
If your prospect is on the market looking for a solution, it's pretty obvious there's a problem they are trying to solve. Your goal is to identify it as accurately as possible. Thus you'll be able to come with a solution that your prospects will happily adopt.
Use those pain points to your advantage. Frame your offer around them and come up with a tool that resonates with your target audience.
3. Clearly Communicate Your Product as a Solution
Once that's done, the next step is to articulate those characteristics of your products that will benefit them the most. In other words, why and how exactly your product is the solution to their problem.
Rather than giving a broad description, be as specific as possible by selectively identifying the most relevant features. Is your potential client struggling with time-consuming, repetitive tasks? Emphasize the automation abilities of your solution. Are they lost in numerous programs and losing track of customer data across different platforms? Focus on the fact that your product is the all-in-one solution.
4. Ask Questions
No single solution is likely to fit all. And if you try to pitch the same offer to everyone, you will never end up giving value. That's why it all starts from asking AND listening.
This strategy will get you the goods in two ways. First, you can find exactly what they need and tie your offer to how it can resolve their problems. Second, encouraging them to talk to you and showing you are a good listener will build trust and thus long-term value-based relationships.
5. Make Every Interaction Valuable
The buying process is not as fast as we wish it to be. So why annoy your prospects with meaningless talk? Consider this — every interaction with a customer counts and should add value. Make them feel heard, supported, and/or educated each time you engage with them.
To do so, share helpful content, offer alternatives or free trials if they hesitate to buy. Even if it doesn't make them buy straight away, it will improve your competitive appearance.
6. Teach, Don't Pitch
Instead of selling the product, educate your prospect about its qualities. Taking an education-first approach establishes trust and makes you their go-to resource for information. So when they are ready to buy, your company will be the first one to turn to because you've already demonstrated your expertise and value.
Let them subscribe to your weekly newsletters or your youtube channel with how-to product videos. Whatever it is, the content should be educational and valuable so that your potential clients will make the most informed decision to buy.
7. Focus on the Buying Process, Not the Selling Process
Like we said before, acting as a consultant rather than a salesperson will help your prospects make a conscious purchasing decision, not the one they were pushed towards.
That is why the whole customer journey should be redesigned. To make a long story short, we should look at it from the customers' perspective, not that of the sales rep. Keep your customer and their interests in mind, think about what obstacles they might experience, and how you can serve them better.
8. Be Personable
You can't build trust and value without getting a bit personal, can you? Ensure that your role is well-aligned with the right conversational tone — personable and friendly. A bunch of simple tips will help you to get it right:
• Be casual
• Ask open-ended questions
• Smile and be friendly
9. Provide Decent Evidence and Success Stories
Positive feedback, success stories, and customer case studies are excellent ways to add value to your product because they provide the best reference for what problems your solution actually helps to solve.
You can even build a community around your product or service that will provide a never-ending source of information and support.
10. Watch the Market
Being a "one product expert" only will not work with value-based selling. You should be well-informed and up-to-date with what your competitors are doing. That way, you will know the specifics of the market, as well as being able to compare and differentiate your solution from others.
Staying on top of the market news means you're already one step ahead and have an offer on standby which, luckily for you, shouldn't necessarily be a second-choice solution.
To Sum Up
Value-based selling is a long-term investment, so don't be so hasty as to expect immediate results. But done right, not only do you gain a client and close the deal, but you may also keep a loyal customer that is willing to stay with you rather than look for substitutes elsewhere.
---
More useful content on our social media: