Real Estate Agent Lead Generation: Effective Strategies
August 25, 2023 6 min. read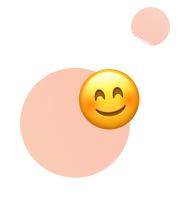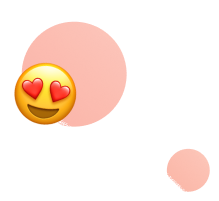 Got interested?
Get your first leads today and turn them into closed deals!
In a swiftly changing landscape and competitive market, real estate marketing professionals and real estate agents continually seek innovative methods to attract clients. Lead generation has become indispensable to a successful marketing strategy, attracting customers willing to engage with agencies. For new agents wondering how to generate leads in real estate, the journey starts with understanding the dynamics of lead generation for real estate agents. In this guide, we'll uncover how to generate leads, focusing on online lead generation techniques reshaping the industry.
What is Lead Generation for Real Estate Agent
Effective lead generation plays a pivotal role in a realm where every client holds value. It helps pinpoint and attract potential clients in the early stages when they are just beginning to contemplate real estate transactions. This, in turn, contributes to building lasting relationships and boosting a company's conversion rates and revenue.
Nevertheless, lead generation for real estate agents has its distinct characteristics. Intense competition, protracted client decision-making cycles, and intricate data complications can all hinder the lead generation process. However, these challenges can be surmounted with the right strategies and tools.
Lead Generation Ideas for Real Estate Agents
How do real estate agents generate leads? Explore these strategies:
Describe Your ICP: Define your target audience—buyers or sellers, newcomers, or experienced investors. This will allow you to align your efforts more accurately.
Compelling Content: Create useful and engaging content that addresses clients' problems. This could include articles and posts about property selection, financing, staging tips, decor advice, etc.
Social Media and Advertising: Utilize social platforms to distribute content and launch advertising campaigns customized to your potential clients.
Landing Pages: Develop high-converting landing pages with enticing offers that motivate clients to provide their contact information.
Prospect Tracking: By tracking prospect behavior, you can tailor your follow-up efforts and provide personalized recommendations, increasing the likelihood of converting prospects into clients. This data-driven approach allows you to understand your leads better and offer them the information and properties that align with their interests and needs.
Personalized Email Outreach: Utilize customer behavior data to send customized emails. For instance, offer additional information about specific real estate properties that pique their interest.
Triggers for Real Estate Service Needs
Information Search: When your prospect actively seeks information about the real estate market, prices, and neighborhoods, it may indicate their readiness to take action.
Life Events: Relocation or a new job can trigger the decision to buy or sell real estate.
Keywords Mentioning: If clients start mentioning thematic keywords in their posts, it could signify their interest in your services.
Learning how to generate leads in real estate as a new agent is an essential strategy, pivotal for conquering competitive hurdles and navigating complex data landscapes. By employing data-centric techniques like crafting individualized email campaigns and being attuned to potential triggers, aspiring realtors can successfully allure and maintain clientele, resulting in amplified earnings and a strong standing for their firm within the real estate industry.