15 Best Chatbot Platforms to Use in 2021
May 13, 2021 5 min. read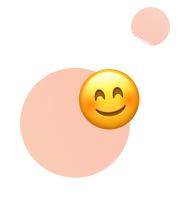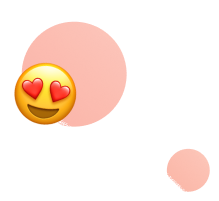 Got interested?
Get your first leads today and turn them into closed deals!
Have you thought about how much time your employees spend talking with leads? That's fine if those leads turn into customers. But what if you're not confident that they are engaged enough to get back to you? How do you avoid wasting time on non-relevant leads, provide high-quality information to those who are really interested, and save your time and money?
Set up a chatbot. That's a virtual assistant that will carry out conversations with users without your participation. Here are the top 15 chatbot platforms that will help you improve communications with potential customers and eventually generate more sales.
Let's get straight to the point!
15 Best Chatbot Platforms to Use in 2021
MobileMonkey is a multi-platform chatbot that will save you heaps of time. You write your content once and use it on every chat platform: Instagram, Facebook, your website. This means that you can talk to customers directly on the messaging apps they find themselves most comfortable with!
This software is ideal for companies that are new to chatbots because it's super easy to use. At the same time, it can also build sophisticated behavior. For example, it can store and reuse responses to similar customer inquiries.
Pricing: free for unlimited contacts but limited features. Paid plans start from $49/mo, and a premier plan is $149/mo.
Aivo bots are AI-powered and capable of adjusting to the needs of any organization. You will be able to carry out smooth conversations with your customers in real-time without involving employees.
It doesn't require any coding, supports 50 different languages, text, voice messages, and emojis, and can be easily integrated with third-party tools like Salesforce and Zendesk.
Pricing: starts at $240/mo. A free 30-day trial is available.
Zendesk is one of the most popular chatbot solutions on the market. First, it supports all types of media: live messages, chat, voice, social media networks, or email, so that you can reach your customers anywhere.
Second, it offers advanced personalization and can identify when to bring in a manager, so your customers get accurate information. And finally, it allows you to record all the data on a single screen.
Pricing: from $49/mo to $215/mo for a very tailored solution. A free trial is available on request.
Freshchat allows you to start conversations through agents or artificial intelligence on multiple channels: your website, WhatsApp, Facebook Messenger, Apple Business Chat, and more.
Its intelligent self-service automation will take care of most of your customers' repetitive questions, execute actions based on triggers, and auto-update customer data.
Pricing: from $15/agent per mo, billed annually. 21-day free trial available.
With Botsify, you can build chatbots for websites, Facebook Messenger, Slack, WhatsApp, and SMS. Its interface is drag-and-drop like, so no coding is required from you.
The bot's self-learning ability will help you handle more complex conversations, and a live chat feature allows you to switch to human support immediately.
Pricing: from $40/mo billed annually. A free 14-day trial is available.
Are you looking for a simple and cheap chatbot solution for your business? Try Tawk! It is an easy, fast chatbot to set up and handle. The best thing about it is that it is absolutely free, with no time limit. The main features are support for 45 languages, unlimited chat history, tracking, and statistics.
Pricing: free.
Wotnot is an all-in-one, no-code chatbot platform and live chat solution. It offers a variety of templates that you can quickly customize for your business. If you need a more personalized solution, the Wotnot team will help you.
A fully equipped live chat console will enable your team to jump in as and when needed.
Pricing: $99/monthly or $949/yearly. 14-day trial available.
Gist has several types of bots designed primarily to help the sales team pre-qualify users, answer simple questions, recommend articles, and make appointments.
It's so easy to use you can customize your chatbot without any coding skills.
Pricing: forever free version available. Paid plans start from $29/mo for 5 agents. 14-day trial available.
LiveChat and ChatBot are two products you may want to give a test drive. A live chat and an AI bot, developed by the same company and easily integrated, offer you a balance of AI automation and real human interaction.
Chatbots can be created quickly with available templates so that you can be ready to start work straight away, with no coding required. AI chatbot algorithms help you improve responses over time and adapt the chatbots to your needs. They will work as live agents that will transfer conversations to other team members and pass on help tickets.
Pricing: from $40 to $499/mo. A free 14-day trial is available.
JivoChat, famous for its live chat solution, has also developed a chatbot that works with all Jivo channels, except for emails and SMS: chat on site, WhatsApp, Facebook, Telegram, and Apple Business Chat. The chatbot saves its history, and in case it can't solve the client's problem, connects the agent.
This solution is best for businesses that either already have JivoChat integrated or need a simple, inexpensive all-in-one solution.
Pricing: JivoChat Basic is free for the first 5 agents, and paid plans start from $13/mo per agent.A 14-day free trial is available.
Olark CoPilot is an off-the-rack solution that offers all the basic features necessary to connect with customers and organize customer data: starting and ending conversations, addressing the most common questions through the database, qualifying, and routing leads to the right specialist if necessary.
Pricing: $19/mo per agent, with discounts for annual subscriptions. There's a free trial on request.
Bold360 brings the best of a chatbot and live chat together. But what makes this solution so unique is its patented natural language technology. AI can remember the context of a conversation and, by self-educating, deliver better and more honest responses.
Solutions are very customized, with a wide variety of options and features included.
Pricing: on request.
If you are looking for a fully customized chatbot tool that will solve your unique problems, Botscrew has you covered. They will adjust the platform to your needs and business goals and seamlessly integrate it into your tech stack.
Created with non-coders in mind, the platform offers a simple user interface that you can efficiently work with. It can be integrated with Facebook Messenger and your website, but you can also connect WhatsApp, Twitter, or Telegram on request.
Pricing: from $600/mo, depending on the features you want.
Another customized solution for your business is Lobster chatbots and voice bots. The company designs tailored solutions to meet very specific tasks, and consistently reviews and improves them so customers have the best experience interacting with the AI assistant.
However, no matter how unique your chatbot is, there will be no need to hire professionals because the company provides excellent customer training and support. The chatbot is initially web-based, but now it can be used for any messenger app too.
Pricing: depends on the configuration of your chatbot. A free demo is available upon request.
Imperson is another company that develops turnkey AI chatbots that support audio, video, text, voice, AR, and VR according to your specific needs. Their solutions are really smart — they use relationship memory, NLP, and dialogue context to connect with customers. And more than that, it adapts to your brand voice!
It integrates with the most popular platforms, and all the analytics are hosted and delivered to you.
Pricing: depends on the configuration of the chatbot solution.
Searching for the chatbot that will suit your company's and clients' goals the most? Here you go. Tars is a no-code, drag-and-drop chatbot builder with 1000+ pre-built templates that helps businesses maximize lead conversion and automate customer service requests. Chatbots built on Tars can be deployed across both Websites and WhatsApp, which allows you to deliver smart notifications straight into your customer's WhatsApp inbox.
Pricing: on request.
Wrapping Up
Chatbots are the future, so it's time to introduce this technology into your business.
With chatbots, you accelerate response times, save money by responding to requests faster, make your business available to clients 24/7, provide visitors with the information they want without delays, and even more importantly — get better-qualified leads.
---
More useful content on our social media: