How to Use Deepfakes for Marketing, Sales & Business Growth: 8 Ideas to Implement + 5 Tools to Try
July 8, 2021 10 min. read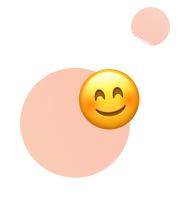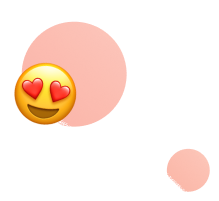 Got interested?
Get your first leads today and turn them into closed deals!
Deepfakes are controversial as there are plenty of opportunities for scammers to misuse image generation, be it a human face or an object. Don't get too skeptical, though.
There is a way to use them legally, with positive intent, especially for business purposes. Yeah, brands love to use deepfakes as they are a decent tool for marketing, advertising, corporate education, etc.
Discover how to incorporate deepfakes into your business strategy so that your performance & sales surge, public awareness increases, and your audience loves it.
8 Ways to Use Deepfakes for Marketing, Sales & Business Growth
1. Boost ad campaigns
Ad campaigns are supposed to be catchy and remarkable. And machine learning algorithms can make your ad creatives as viral as some NFTs. Why not create a fascinating video with a Hollywood star speaking about your product or waving a poster with your brand? Your audience will love it and click "Learn more".
Or if you prefer a less provocative yet impressive ads, you may try something like this:
2. Enhance dynamic influencer marketing
One of the brightest examples of using deepfakes in dynamic influencer marketing is a malaria awareness video campaign with David Beckham speaking nine languages with nine voices (well, not David Beckham himself, if you know what we mean).
David's face was imposed on other speakers' faces. Still, their original voices were left intentionally — to personalize the appeal and stay transparent about using the Generative Adversarial Networks (GANs) (and probably freak us out a little bit….)
Credit to: Malaria Must Die
Just imagine that your favorite influencer agreed to take part in your ad campaign. With deepfakes, he doesn't have to spend hours and you — hundreds of dollars to pay for his time and shooting the video. It only takes half an hour, and AI does the rest using photo and video materials. Have a look at Lay's campaign:
Credit to: Lay's Football
Or, maybe you prefer someone as influential as the greatest physicist of all time?
Credit to: UneeQ Digital Humans
However, an important thing you should always keep in mind with any deepfake is data privacy protection — of those whose faces you use, like the recent McDonald's case in Illinois, when the fast-food chain introduced an AI chatbot for processing drive-thrus. The speech was transcribed and used to predict some personal data without written permission from McDonald's customers. So, if you use deepfakes in your activities, make sure you don't break any law (and not simply offend anyone).
3. Revive explainer videos
Do you want to be at the right place in the right time, when a lead needs your advice about your product? Do you want to make such interaction as personal as possible and tell prospects about every feature incorporated in your software? Sure, but you don't have time for that; we feel you.
Consider hiring an actor for several short explainer videos and replacing his face with yours. Sounds creepy? Only at first sight. 🙂 Because soon you'll love the effect of personal communication to hundreds of customers through deepfakes. Finally, AI makes our dream come true — an ambition of being in many places simultaneously.
4. Vary product demos
Add some creativity to your demo videos, describing the value proposition of your product with deepfake instruments. But this time, you may consider adding a face of a famous painter, politician, or academic (however, mind the ethics). Would you enjoy Alan Turing, the father of artificial intelligence, telling you about a decent AI tool? Or Lewis Carroll presenting the Alice in Wonderland app? Or one of the US presidents introducing a deepfake application? That's all doable.
Credit to: D-ID
5. Animate cold email outreach
Imagine, your favorite actor speaks right from a promotional email about the benefits of the marketing automation tool you looked through the other day. You will probably read the text and possibly buy the software just because you like Tom Cruise and such a creative approach, huh?
It's also possible to stand out by picking a relevant or viral GIF and replace the actor's face with your CEO's to engage the reader. You can even send a prospect a related GIF with his own face or incorporate a creative animated CTA in your email outreach campaign.
6. Replace speakers on online conferences
Online conferences are super popular because virtual events offer valuable content and engaging opportunities without traveling costs. And while internet technologies allow hundreds of participants to benefit from online seminars, speakers can also implement AI algorithms in their presentations. You don't have to hire an actor for every speech, but this approach can sometimes help a lot.
7. Create corporate training videos
Research, support, marketing, sales, and other teams need to grow their competence constantly. When you sit in the same office, it's easy to coordinate nearly every step and action while training a specialist. But in the era of remote work, this format is not always available. So, here comes the deepfake miracle to help you create any training video with your or any top-manager's face. The cool thing is that managers will make these videos with a personal touch without spending hours on shooting.
8. Produce training, educational, and entertaining videos for clients
If you can use deepfake videos for internal use, why not tell your clients about every feature of your software with the help of AI algorithms too? Educate your prospects and buyers, saving time on creating and editing videos. Or, if you regularly post educational or entertaining video content, deepfakes can take on this task. The only thing left to you is approving the script. Not bad, huh?
Whenever you use a deepfake technology, there is an important thing to remember — being honest with your audience. Staying transparent is essential for building and keeping trust. A couple of hashtags (like #deepfakemedia or #AIgeneratedvideo) under your publication will do the thing.
Now, onto the practice — here are several content generation tools that can help you market your products.
5 AI Tools to Make Decent Deepfakes
This app created by an ML startup is an excellent tool for building GIFs and memes. With its algorithms, this software can put someone's face on viral images and GIFs, opening unlimited access to the creation of outstanding content.
Pricing: a free version is available.
This app will help you create deepfake videos on Mac, Linux, and Windows. It offers comprehensive guides for beginners and an active forum where users can find all the answers they need.
Pricing: a free desktop version is available.
DeepFaceLab is free software that helps you make professional deepfake videos. Despite the fact one may have to spend some time managing the tool, the result is worth it.
Pricing: a free desktop version is available.
One more tool for those who want to create professional deepfake videos. Though building one video with Deepfakes Web takes approximately five hours, it ensures privacy and security.
Pricing: a free desktop version is available, but you will have to pay $3/hour for cloud usage — approximately $15 per video.
D-ID owns the facial reenactment technology to create realistic, high-quality videos. Talking Heads, Live Portraits (launched with MyHeritage), and Lip Sync can animate presenters and bring pictures to life.
Pricing: Deep Nostalgia by MyHeritage is free, but the price for the other two services needs to be requested. Demos are available.
Wrapping Up
AI content generation technologies are able to boost your conversion since they can make your prospects smile. And you will save hours and hundreds of dollars entrusting AI to reach your customers in highly personalized ad and outreach campaigns.
We at Signum.AI adore generating AI-powered content and find it one of the best ways to boost marketing & sales.
We hope to see your deepfake creatives going viral and bringing you lots of benefits. 🙂 Here is the video for your inspiration:
Credit to: Retro Pop Collection
---
More useful content on our social media: