Launching an Effective Ad Campaign on Facebook: Vetted Tips from Signum.AI
July 5, 2021 10 min. read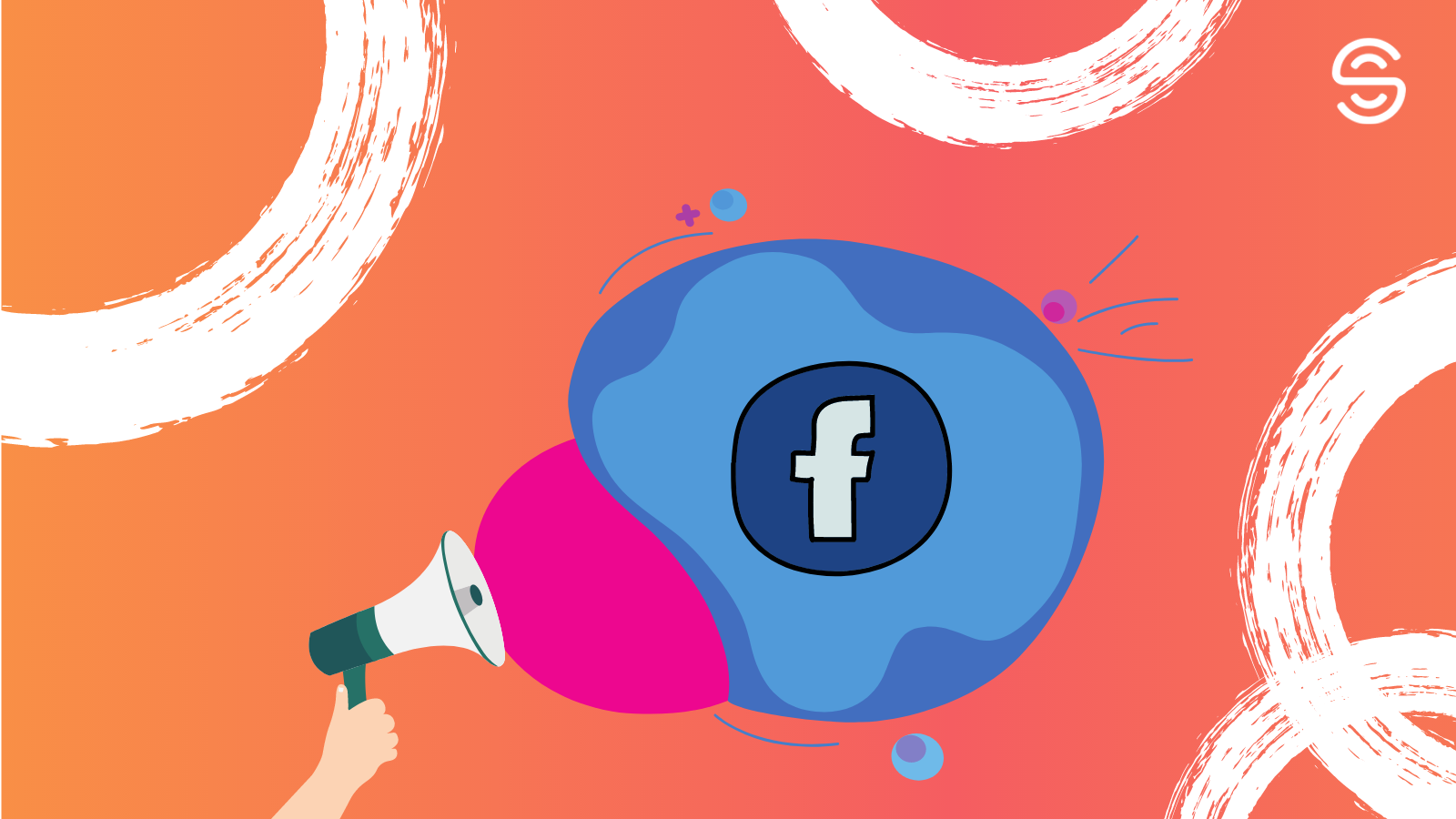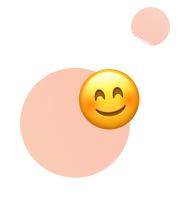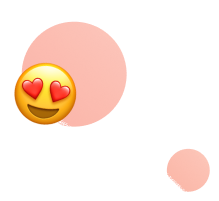 Got interested?
Get your first leads today and turn them into closed deals!
People all over the world use Facebook on a daily basis, and in the US, it's the most popular social network, accounting for more than 60% of monthly visits. This makes FB the best platform for marketing your products, which is what we're going to discuss today.
Buckle up because we're going to talk about targeted advertising on Facebook, share vetted tips on launching a high-converting campaign and give suggestions on which tool to use. ?
So, What Makes an Effective Facebook Ad Campaign?
Targeted ad campaigns are for sure one of the most efficient ways to attract new leads. But you can't just start one and expect to see your channels blow up with activity. Effective targeting requires special effort. Nothing out-of-the-ordinary, though— just a few things to keep in mind.
Here's what we mean:
Precise Targeting
Make sure you know who you're advertising to. You don't want to send ads into the void—instead, try focusing only on hyper-relevant audiences. It's helpful to start with analyzing your product: who's the number one community that'd be interested in it?
Let's suppose you're selling garden hoses. Are you expecting to attract farmers or, say, doctors? The answer is pretty obvious, right? But take this one step further: consider the demographics, location, the age and even the gender of your prospects. Yes, in the case with gardeners, it's not that critical, but these details do make a difference for the most part.
A great example is makeup products. Not that many men care about the launch of a new Maybelline mascara or L'Oréal highlighter. Women, on the other hand, go crazy over beauty sensations. That's why it's so crucial to know precisely who you're selling to.
And don't forget about segmentation as it's key to finding hyper-relevant leads. The more segments you have—the better.
Powerful Creatives
You can't go without awesome creatives. And by "awesome," we don't just mean colorful or pretty. Yes, it's certainly important that your ad is visually appealing, but you know what's vital? Personalization.
You can no longer surprise prospects with beautiful visuals or well-written copy. 2021 has set new rules for content creation—people want to feel they are unique and get exactly what they want at the right time and at the right place. They want to feel that you're talking directly to them and are willing to solve their problem. That's what personalization does. Powerful creatives should address a specific audience, whatever it takes. This can be achieved through images, text or, better yet, both.
But how do you know which creatives are effective and which aren't? By analyzing your competitors' ads, and this is when AI gets in the game (keep reading 😉 ).
Quick and Easy Launching
Launching a targeted Facebook campaign should take you very little time. When it comes to advertising in 2021, resorting to manual work is pretty sinful. Every marketer knows that to create a fruitful Facebook ad campaign, you should automate as many processes as possible.
How does it work? You hand over all mundane tasks (copywriting, ad creatives generation, creation of a detailed ICP and collecting audiences, etc.) to artificial intelligence and focus on the more creative stuff (like brainstorming). Simple as that. And don't be repelled by all the myths around AI-driven tools because this software was created to help, not hinder you from doing your job.
Specifically, AI can assist in generating texts, scripts and even images. So why waste precious time on all of this when you can concentrate on other (more important) aspects of the business? We'll say it again: an efficient targeted ad campaign is one that takes you a minimal amount of time.
Swift Scaling
Okay, you've targeted an active audience and supplied your campaign with compelling creatives. Your channels are bursting with new warm leads, products are selling like hotcakes and brand awareness is increasing. Is that it? Fortunately not. Just when you think things can't get better, scaling joins the table.
Your charts are going up? Well done! But why not give your project an extra boost? Invest more money and resources into a validated ad campaign to attract even more leads and close even more sales. But scaling shouldn't take you more than a couple of clicks, so choose a tool that will do the job in seconds.
"Fine, fine, fine! This sounds good, but what is the tool to use?" Stay cool, we've got you covered. 🙂
Signum.AI's Ads Automation Platform: How It Works
At Signum.ai, we know how tricky launching a targeted ad campaign can be and what a trouble it is sometimes to synchronize all the steps for a powerful final product. That's why we've come up with an all-in-one marketing tool that'll basically do everything for you.
All you need to do with Signum's ad campaign tool is say what you want and how you want it. Now let's get more specific.
Signum's marketing platform will:
Find a Hyper-Targeted Audience
There isn't much work for you to do. You specify which audience you plan to target, and the algorithms conduct research. And we're talking any audience. For example, moms of children up to 5 years old, immigrants looking to improve their English skills, retirees interested in gardening, etc.
Then, the platform collects audiences in your niche that match your ICP (ideal customer profile). The key here is micro-segmentation. The more precise segments you target with your personalized offer, the higher your chances of attracting warm leads.
Besides, the tool gets down to the tiniest details. Let's take geography, for example. It's crucial to break the audience down to not just regions and states but also cities and neighborhoods. While it may sound super annoying, there's nothing to worry about because the job's all on artificial intelligence. That is, you'll barely have to do anything.
Generate Potent Creatives
Yes, the future is here. Neural networks will create beautiful, catchy and relevant content for your ad campaign.
The process is pretty simple. Signum's tool uses Microsoft Cognitive Services to analyze massive sets of ad creatives, and then uses GPT-3 to generate high-converting and 100% unique content for your campaigns. In other words, the system inspects your competitors' ads, identifies which ones convert best and generates improved creatives especially for your business.
Plus, the algorithms are designed to get trained, progress and learn from their own mistakes, so you'll get better results with each new campaign. What can we say? Viva la artificial intelligence!
Set Up Ready-to-Launch Campaigns
After the platform has collected the list of relevant audiences and generated powerful creatives for your project, it uploads them directly to your Signum account.
All you have to do at this point is review all ready-to-launch campaigns and make a couple of clicks to get the project going. Pretty simple, right?
Scale the Campaign
Okay, so scaling is a vital part of the process. When (and not if!) you reap the first fruits, it's time to start leveling your project up. And with Signum's tool, it's as simple (and as fast) as a couple of clicks.
Wrapping Up
Ready to launch your very first automated Facebook ad campaign yet? Hopefully, we've managed to show you how effortless the process is with AI-powered marketing software. So don't hesitate to make the most of Facebook Ads and grow your revenue with our ad campaign tool.
Have any further questions? Talk to our expert and fill in the blanks! 🙂
Good luck!
---
More useful content on our social media: