Top 10 Companies That Are Pros at Ethical Data Use, Compiled by Signum.AI
December 10, 2021 5 min. read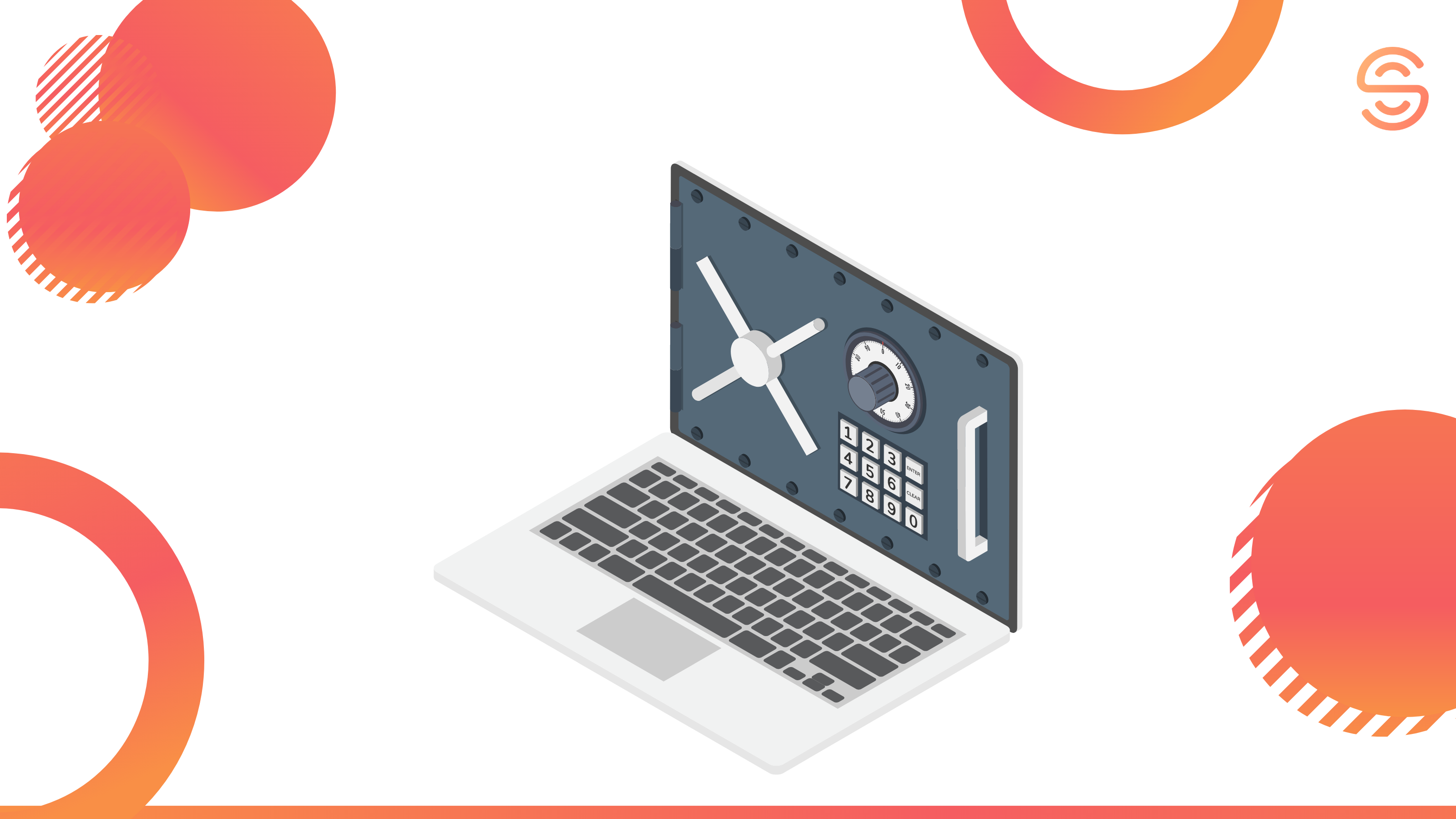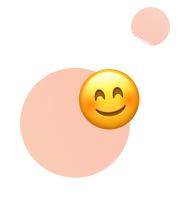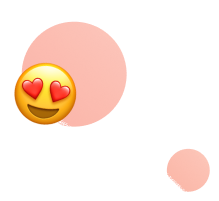 Got interested?
Get your first leads today and turn them into closed deals!
While marketers are mastering the new ways for collecting relevant target audiences, users cherish the new level of data safety. And that's great! Ethical data usage is a long-awaited concept we should've adopted years ago.
If you're also among those folks who value data anonymity, be sure to check out this list of 10 companies that put a huge emphasis on proper data compliance. Let's go!
"Remain relevant in the post-cookie world, in the most ethical way possible."
When the privacy updates were first introduced, the world panicked, but Signum.AI released a new-era solution that helps find hot leads and launch productive ad campaigns in a few clicks. And the best part? These perks don't assume any data explicitness. In other words, while giving you access to a ton of relevant information, Signum.AI still protects your data. Check it out for yourself:
The platform implements both hashing and differential privacy techniques. So, the first step is translating your data into a code, and the second, injecting noise into this coded data piece. This works like a two-factor authentication: instead of using just one data security method, the platform opts for two—better safe than sorry, right?
Thanks to this approach, Signum.AI gives a 100% guarantee your personal info won't be seen or stored by any other entity or used for any other purpose than what you have agreed to—unless you wish otherwise, of course.
"We do the right thing, even when it's not easy."
Apple presents itself as a brand highly valuing anonymity, and for a good reason.
They've already gained users' trust by implementing the notorious app tracking and mail privacy updates. Now, user data, such as email opens, geolocation and devices, isn't displayed unless one's agreed to share it. But that's not all when it comes to Apple's data protection philosophy.
The company's all about "ethics and compliance," and that's why they've come up with a number of additional rules to keep their partners' data safe. These include business, political, export and sanctions, health, anti-corruption, and other policies that help them stay accountable for any actions performed on their part.
They're also big fans of differential privacy. To gain valuable insights from their customers, Apple infuses noise into people's private info. This way, the company obtains information about its audience without violating their confidentiality.
"Keeping users' information safe, secure, and private is among our highest priorities."
Indeed, any information you choose to share with Google will be protected. And they do it through:
• generally accepted certifications and audits (to guarantee your data safety on an international level);
• "why this ad" feature (a real-time opportunity that allows discovering why you're seeing this or that ad);
• individual control of user data (each individual can customize the use of their data in Ad Settings);
• encryption (when you use Google services, your data is encrypted by the security systems called HTTPS and Transport Layer Security);
• emergency protection (if any kind of disaster takes place, your data will be safeguarded—shifted to "stable and protected locations");
• hardware security (to ensure data protection at all levels, Google specialists also take care of their hardware by designing custom chips);
• no "backdoor access" (the company doesn't share your information with the government);
• commitment to data protection laws (including regulations like GDPR, LGPD, and CCPA that help them stay legally compliant).
These and many other defense-ensuring techniques guarantee the transparency of users' data.
"When you use Uber, you trust us with your personal data. We're committed to keeping that trust."
Yes, Uber collects personal data, but they do everything in their power to protect it and make sure you know it's protected (read their full privacy notice). Users can also control the use of their data through privacy settings, device permissions, in-app rating pages, and their marketing choices. So yeah, there's quite a bit of control here.
The company prioritizes detection and prevention of any fraud. For that, they've created a Data Protection Officer (DPO)—a feature helping the brand adhere to GDPR regulations and keep their compliance monitored. And, if that isn't enough, they also use differential privacy.

"Privacy: It's all about you."
This media giant is super careful with your data, making sure it's safe and used only for purposes pre-approved by you. Specifically, Microsoft secures your data through several unique measures:
• Personal data control
Your data is yours, and you can change or delete it at any moment. It's processed exclusively with your consent and for purposes you find appropriate. You also have access to independent audit reports of privacy standard compliance.
• Awareness of data location and usage
You get to choose where your information is located and stored. Microsoft offers several options for your data residency (data centers like Microsoft Azure, Microsoft Dynamics 365, and Power Platform). The company is hyper-transparent about how they use your data and where it is.
• State-of-the-art protection methods
No unauthorized access to your data. Microsoft incorporates several encryption layers to provide extra protection. Your private info is protected both "at rest" and "in transit," and the company's customized encryption keys only add to the safety level.
• Policies and commitments
What will Microsoft do if your data privacy is violated? The obvious answer is…defend it. Microsoft uses a cohesive protection system that includes legal contractual commitments, response processes and policies, and even the courts (if necessary). They won't disclose your information to any government organization but will notify you if someone requests to access it. The company's also GDPR compliant. ?

"Success is built on trust. Trust starts with transparency."
SalesForce has made data security their #1 priority. They use several principles to ensure users' private information is firmly protected:
• Transparency (the company's super clear about their practices, which means you can easily understand how your data is collected, stored, and used);
• Control (SalesForce wants you to be in control of all your data, so you can change privacy settings whenever you want);
• Security (internal safeguards and external auditors regularly verify the organization's security measures so your info is protected at all times);
• Compliance (rigid confidentiality rules for data handling don't scare SalesForce—they resort to compliance policies so you can work even in the strictest regions);
• Partnership (folks at SalesForce believe in the power of teamwork—they listen to your feedback to later supply you with customizable privacy tools).
In addition to this, they're also consistent with the general compliance certifications and regulations like GDPR, APEC Certification for Processors and Controllers, ASP/SaaS, ISO 27001, and many others. Their complete guide on ethical data use is here.
"Gain unparalleled access and insights, leverage previously off-limits data, and generate more value—all while remaining secure and compliant."
This platform helps promote machine learning and manage data while staying ethical. What makes them stand out is a mathematical approach to data use—the details of which will bore you, so we'll just say this one thing: LeapYear genuinely values your personal info, so you can sleep soundly. Independent experts have approved the platform, and it exceeds CCPA, GDPR, as well as HIPAA standards.
Here's their full privacy guide if you want to know more, and be sure to check out their differential privacy report (yes, they use that too ?).
"We care about your security."
This news suggestion app has been silent during the pandemic, but it's supposed to resume its activity pretty soon. The platform opts for differentially private user analysis to ensure privacy and still gain insights on collective behavioral patterns. In other words, all data stays on users' devices.
Canopy goes for a 256-bit encryption technique—one of the safest encryption methods out there. It also stores all personal content through Amazon Web Services and can provide an audited SOC2 report if requested. Good job, Canopy!
"Data privacy is a fundamental ethical value at Sherpa.AI."
This AI platform provides solutions for several projects, including voice assistants and recommendation engines.
The thing about Sherpa.AI is that it uses more than one security assurance method. To provide 100% data safety, the platform combines both differential privacy and federated learning methods. It also uses a cryptographic protocol called Secure Multi-Party Computation (SMPC) to make sure nobody can view other parties' information (then there's no need for third-party involvement).
Sherpa.AI boasts multiple awards and international recognitions and is high on data compliance. It also conforms to the already-mentioned GDPR and the European Commission regulatory framework proposal on artificial intelligence. The platform's even won the CogX 2021 awards "for its Outstanding Contribution to Technology Regulation."
We couldn't help but include this one on the list. The company specializes in healthcare and assists in creating federated learning solutions for medical research acceleration. So the contribution Owkin makes in our lives is insane.
Aside from using federated learning, the company also hired a data protection officer to address f any emerging privacy issues. Here are some other security measures taken by Owkin:
• personal data access rights management;
• security audits;
• disaster recovery schemes;
• internal back-up;
• and others 😉
Summing Up
Ethical data use is slowly becoming the new black, so let's all celebrate that. As more big and small companies implement it in their corporate culture, the world will be a safer place for everybody.
---
More useful content on our social media: