Top-Notch Newsletters Every Entrepreneur Should Subscribe to
July 2, 2021 11 min. read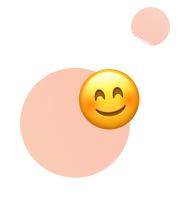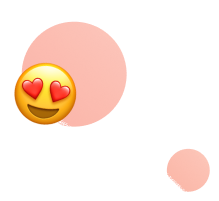 Got interested?
Get your first leads today and turn them into closed deals!
Finding and keeping up with the freshest and most insightful content can be a challenge. How do you get the right information without spending hours looking for it online? The answer is to subscribe to a newsletter that will be delivered straight to your email with the desired frequency.
Companies spend lots of time and energy creating and delivering the best content tailored to your interests, so you never waste your time surfing and researching the web.
Are you intrigued? If yes, then don't hesitate to check out our list of newsletters. We carefully handpicked the best newsletters and divided them by topic, so you can easily pick the ones that suit you best.
Business
If you are a busy young entrepreneur and want the best selection of news, this is the one for you. Its daily newsletter contains a great selection of top stories from business and tech written humorously so you will never get bored.
Pricing: free.
The Morning Brew newsletter is a solid choice for any business owner or industry professional. They have a variety of topics to choose from, from business trends to marketing. So if you want all-in-one, easy-to-read & free (!!) business news, don't hesitate to subscribe.
Pricing: free.
If you want to read no-nonsense news, this is the best pick for you as they will keep you informed on the stories that didn't make it to the front page. Thus, you will get hidden but valuable insights and can be one step ahead of others. A good reminder that all that glitters isn't gold.
Pricing: free.
Their weekly newsletter includes business and career strategies from world-famous experts from a broad range of industries and also advises on what to read, watch, and do.
Pricing: free.
This one-of-a-kind newsletter was created by NYU Stern marketing professor Scott Galloway and is one of the most outstanding educational emails you can find. It will give you a brilliant outlook on business, technology, and marketing — professionally packaged yet witty and entertaining.
Pricing: free.
Startups
Do you want to save time researching trendy market ideas? If so, then you definitely need to subscribe to the Trends.co premium newsletter, launched by The Hustle team. Thus, you will get case studies, valuable industry insights, and even suggested action steps.
Price: $299/year.
Do you want to get the hottest market trends? Then sign up for the Profit Trends Newsletter, a biweekly report that will deliver fresh data on growing products and services, emerging markets, promising businesses, and lifestyle trends straight to your inbox. How is that possible? Well, being a developer of the AI platform for marketers, they know firsthand how to track what's trending online and cherry-pick it for you.
Pricing: $10/month.
This newsletter is another source of information on industry trends. Every week they discover one trending business topic that is pumping the market and provide you with a 5-10 minute summary — an excellent choice for a very busy entrepreneur.
Pricing: the lite version is free, the pro version is $297/year.
Do you want to learn from the best entrepreneurs of the generation? Then Foundr is the right pick for you. Run by a young team, their newsletters will deliver weekly startup news, podcasts, free training, and anything that can help you stay informed, educated, and inspired.
Pricing: free.
Each week you will receive a newsletter covering a specific business model and how it helped to solve the problem. So if you are struggling to find a suitable business model, subscribe without hesitation.
Pricing: free.
Their monthly newsletter includes trend analysis and recommendations from influencers, technological breakthroughs. It is an excellent choice for those who don't want to clog their inbox with daily updates but do want a sense of what matters just once a month.
Pricing: free.
In their weekly newsletter, you will get the best articles featuring advice from the world's best technologists and business owners on discovering the secrets of successful entrepreneurs.
Pricing: free.
Check Your Pulse is a tech and startups newsletter that, as its author, Sari Azout, states, "is designed to make you feel human." It focuses primarily on people who make innovations happen rather than those innovations themselves. So if you want to add some humanity into your inbox, don't hesitate to subscribe!
Pricing: free.
Marketing
The Marketing Brew, a special section of The Morning Brew, is tailored specifically for marketers. With their top-notch newsletter, you will get a complete overview of digital and social media marketing trends. It's a must-have in any marketers' inbox.
Pricing: free.
If you want to stay tuned into what big brands do in marketing, this is perhaps the best newsletter for you. They focus mainly on marketing and advertising news and trends, and with their short daily newsletter you will always stay informed. Plus, if you choose the premium subscription, you will get the trend and forecast marketing reports.
Pricing: $14/month for the digital version, $399/year for the digital and paper premium.
Their daily newsletter will provide you with a newsflash of marketing trends and articles for all sorts of industries, of any business size.
Pricing: free.
With their newsletters, you will get the hottest marketing news, stories, and insights straight to your inbox daily or weekly, along with highlights of stories published by other business publishers such as Ad Age or Wall Street Journal.
Pricing: free.
Their newsletters are stacked with hot and actionable marketing tips. From SEO to creating digital ad campaigns and the latest Google Ads news, you will be well-stocked with the best marketing techniques.
Pricing: free.
The industry's top experts offer their best advice to help you level up your online marketing and SEO skills. Subscribers get two emails per month with links to the ten best articles from their own blog and a couple of other trusted resources that give the best understanding of how to take advantage of the latest marketing tools.
Pricing: free.
Tech
This newsletter is part of the Morning Brew but created for those who want to dive deeper into the topic of new technologies and AI. Each newsletter will include a couple of feature stories as well as other topical highlights.
Pricing: free.
The Verge stands out in the crowd of tech news by offering in-depth content written by their outstanding team of authors. Add an excellent design to that, and you simply won't be able to resist their newsletter, which is a great extension to what you can find on their website—you will get links to their best stories daily.
Pricing: free.
With the tight focus on mobile and digital technology, this Sunday newsletter will definitely add value to your weekly news absorption. It is one of the best collections of blog articles hand-picked by its curator Ben Evans, who is quite well-known in the tech industry for having spent his career analyzing the latest digital tech and mobile trends.
Pricing: free.
The Daily Crunch is a great supplement to Tech Crunch that will tie together the news and tech trends tailored just for you and deliver it in a single package right to your inbox every day.
Pricing: free.
If you feel like you are spending too much time reading tech news and getting nothing out of it, Launch Ticker might be the best option for you. With two emails sent every day that summarize the most important news, you will get the best of what's happening in the tech world without wasting time.
Pricing: $10/month, $100/year.
If you are too busy for long reads and looking for an easy and quick way to get into tech news, this is a pick for you. TLDR daily newsletter will give you the pick of the bunch of hot topics without going into too many details so you can be both productive and up-to-date.
Pricing: free.
With this newsletter, you will get a round-up of the must-read fintech news and blog articles hand-picked by Anna Irrera, a chief correspondent at Reuters in London, where she covers the financial technology sector and technology.
Pricing: free.
Wrapping It Up
So instead of spending hours searching for the information you need online, subscribing to newsletters that vibe with you sounds like a great idea.
And if, after reading our article, you feel like you have some expert knowledge to share and can do it better than other online publishers, why not stream your expertise into creating your own newsletter, free or paid. To learn more about how to make it, check out our step-by-step guide here.
---
More useful content on our social media: